Stay Thirsty Odds to Win 2011 Kentucky Derby
Published on:
May/05/2011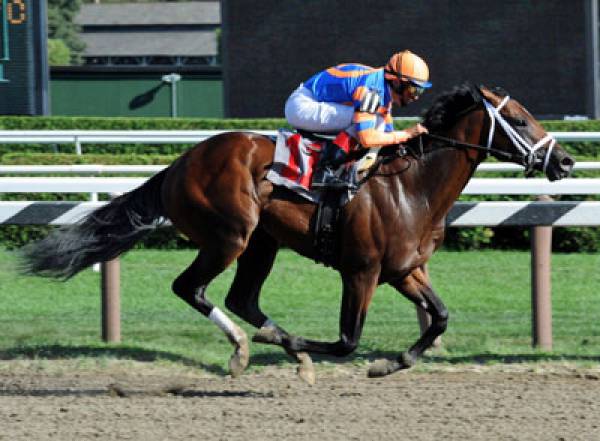 Stay Thirsty odds to win the 2011 Kentucky Derby at BetUS.com were listed at 24/1 or +2400.  Odds courtesy of BetUS.com
Trainer Todd Pletcher is overseeing both favorite to win Uncle Mo and Stay Thirsty.  Uncle Mo drew the number 18 position while Stay Thirsty was in the 4th position.
"We're happy with both the draws," Pletcher said.  "We were afraid of the No. 1. We didn't want to be down there. But Uncle Mo will be OK from the 18. He wants to get a good stalking position and he can do that from there. And Stay Thirsty – we were sort of rooting for the No. 4. We had great luck there last year (Pletcher's first Kentucky Derby winner, Super Saver, broke from Post 4) and we don't mind going back there again."
Stay Thirsty is considered among the slower horses at this year's Derby.  As a juvenile, he was beaten by less than two lengths in the prestigious Hopeful Stakes.  Stay Thirsty also comes from superior pedigree. 
In his two Grade 1 route races to date, he has been beaten by 14-plus and 16-plus lengths.
All odds to win the 2011 Kentucky Derby appear below: 
1
Archarcharch    
+1500 (pays $150 for every $10 bet)
2
Brilliant Speed    
+2500 (pays $250 for every $10 bet)
3
Twice The Appeal    
+2400 (pays $240 for every $10 bet)
4
Stay Thirsty    
+2000 (pays $200 for every $10 bet)
5
Decisive Moment    
+3000 (pays $300 for every $10 bet)
6
Comma To The Top    
+2500 (pays $250 for every $10 bet)
7
Pants On Fire    
+1600 (pays $160 for every $10 bet)
8
Dialed In    
+350 (pays $350 for every $10 bet)
9
Derby Kitten    
+3000 (pays $300 for every $10 bet)
10
Twinspired    
+2500 (pays $250 for every $10 bet)
11
Master Of Hounds    
+2500 (pays $250 for every $10 bet)
12
Santiva    
+3000 (pays $300 for every $10 bet)
13
Mucho Macho Man    
+1000 (pays $100 for every $10 bet)
14
Shackleford    
+1000 (pays $100 for every $10 bet)
15
Midnight Interlude    
+900 (pays $90 for every $10 bet)
16
Animal Kingdom    
+2500 (pays $250 for every $10 bet)
17
Soldat    
+1200 (pays $120 for every $10 bet)
18
Uncle Mo    
+450 (pays $450 for every $10 bet)
19
Nehro    
+700 (pays $70 for every $10 bet)
20
Watch Me Go    
+4600 (pays $460 for every $10 bet)
- Dan Shapiro, Gambling911.com
Follow breaking headlines around the clock at Gambling911.com Twitter Here