Orb Kentucky Derby Odds at 9-2
Published on:
Apr/30/2013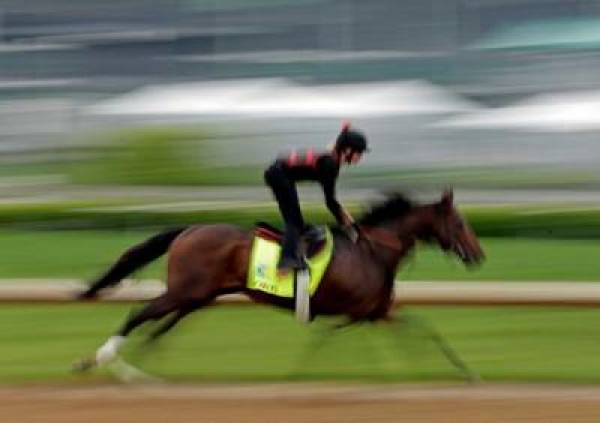 Sportsbook.com had Orb's Kentucky Derby odds set at 9-2, the same as Verrazano in what promises to be of the most tightly contested Derbies on record.   You can claim your FREE $50 BET at Sportsbook.com here plus receive up to 7 percent in race rebates.  No social security number required. 
Orb has finished 1st at the following big Kentucky Derby prep races:
*The Florida Derby
*Fountain of Youth
Orb is definitely the horse to watch, even moreso than Verrazano perhaps as he is looking really good in this week's workouts.
"I thought it was great," Hall of Fame trainer Shug McGaughey said of Orb following his workout with stablemate Overwhelming. "I thought he finished up really well. He's getting over this racetrack really well, which is important. I'm happy to be sitting here."
"I wouldn't be surprised if he was the post-time favorite," McGaughey added. "He's done so well here, and people have seen it."
The Kentucky Derby is considered the second most wagered on US-facing single day sporting event after the Super Bowl.  Saturday is expected to be Gambling911.com's second most trafficked day of the year.
Odds to win the 2013 Kentucky Derby appear below.  For the latest most updated odds visit your favorite online sportsbook here.
Verrazano
5/2
Orb
Revolutionary
Goldencents
Normandy Invasion
Overanalyze
Itsmyluckyday
Vyjack
Javas War
Will Take Charge
Lines Of Battle
Palace Malice
Mylute
25/1
Oxbow
Golden Soul
Black Onyx
Falling Sky
Frac Daddy
Charming Kitten
Fear The Kitten
Title Contender
Power Broker
- Don Shapiro, Gambling911.com