Mine That Bird Belmont Stakes Betting Payout Odds
Published on:
Jun/06/2009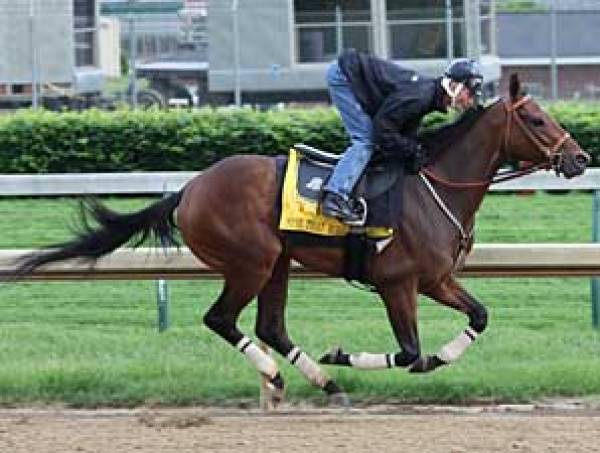 More people will be betting on Kentucky Derby winner, Mine That Bird, than any other horse at Belmont this weekend.  Mine That Bird Belmont Stakes betting payout odds range from -140 to +125.  Obviously, the best payout odds would be +125.  Bet $100 to win $125 as opposed to having to bet $140 to win $100.
Jockey Calvin Borel has pretty much guaranteed victory for Mine That Bird.
"We'll win it," Borel has said to anyone who has asked since he arrived Monday.
On paper, Mine That Bird looks like the logical choice.  He won the Kentucky Derby and came in second to filly Rachel Alexandra in The Preakness.  Rachel Alexandra will not be racing at Belmont. 
Then there is the Calvin Borel factor.  He rode both horses to victory and looks to do it again with Mine That Bird.
"I'm going to ride him with so much confidence. I think that's why I win races, because I ride with confidence. And this one is going good right now. I have no excuses."
The most famous guarantee in sports history came before Super Bowl III in 1969 when New York Jets quarterback Joe Namath told the world his team would shock the heavily favored Baltimore Colts, which they did, writes Tim Wilkin of the Albany Times Union
Most of the time, though, guarantees in sports can only cause headaches, he added.
Gambling911.com likes to offer easy-to-find comparison odds on a particular event.  These were your Mine That Bird Belmont Stakes betting payout odds as of 11:15 am EST:
Sportsbook.com +125
BetUS.com Even
betED.com -130
Sports Interaction +100
SBG Global -140
Christopher Costigan, Gambling911.com Publisher