Can Hofburg Really Beat Justify in the Belmont Stakes?
Published on:
Jun/06/2018
Hofburg is listed with 9-2 odds, the second shortest after favorite Justify.  He finished 7th in the Kentucky Derby on a muddy track.  Those conditions are likely to return for the 2018 Belmont Stakes.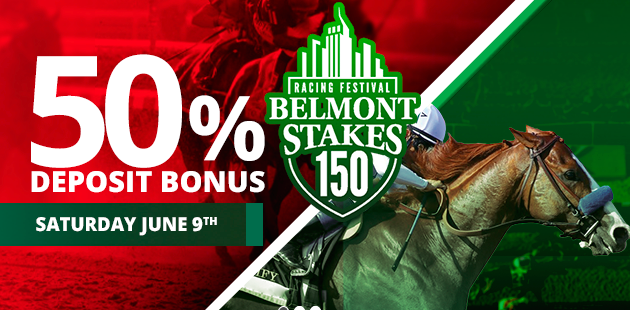 The Associated Press came out with a report Wednesday afternoon indicating that Hofburg does indeed have the potential to beat Justify, who in this race will have a slight disadvantage due to starting out from the rail.
"Our horse has been getting some attention. They made him second choice in the morning line," Hall of Fame trainer Bill Mott said of Hofburg. "From the rumblings I have been hearing, it seems there are a few people talking about him and handicappers seem to like him."
The hoopla surrounding this one-win wonder may indeed be warranted.
From the AP:
Hofburg has the genes for the 1½ mile race around the Belmont Park surface. He is the son of Tapit, who has sired three of the last four Belmont winners — Tonalist (2014), Creator (2016) and Tapwrit last year. When American Pharoah won in 2015, the second-place finisher was Frosted, another son of Tapit.
"You have to have a horse that really wants to do that, and is capable of doing that," Mott said of the distance, the longest of the Triple Crown races. "That's one of the main ingredients right there. Some of those horses are just made a little different. They move a little different and have the lung capacity, and they have the whole package to do it."
Mott said horses can be trained to run longer distances, but you would rather have one bred to do it rather than transforming a miler into a distance runner.
The Associated Press also notes that Hofburg's dam is none other than Soothing Touch, a daughter of Touch Gold. 
Touch Gold won the Belmont in 1997 by three-quarters of a length, denying Silver Charm a Triple Crown. By the way, Baffert also trained Silver Charm.
Here are your odds available at BetOnline
| POST | HORSE | ODDS |
| --- | --- | --- |
| 1 | Justify | 4-5 |
| 2 | Free Drop Billy | 30-1 |
| 3 | Bravazo | 8-1 |
| 4 | Hofburg | 9-2 |
| 5 | Restoring Hope | 30-1 |
| 6 | Gronkowski | 12-1 |
| 7 | Tenfold | 12-1 |
| 8 | Vino Rosso | 8-1 |
| 9 | Noble Indy | 30-1 |
| 10 | Blended Citizen | 15-1 |