Morning of the Preakness Stakes one could still bet Always Dreaming to win the Triple Crown at 3-1 odds for a payout potential of $30 for every $10 bet or $300 for every $100 bet.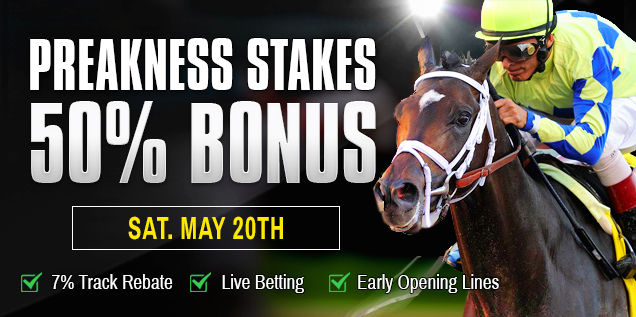 Though American Pharoah grabbed the Triple Crown just two years ago, it took nearly 40 years for this to occur.
But back in the 1970s there were three Triple Crown winners, so some would argue these things happen in bursts or, in the case of the 70's, threes.  Still, only 12 horses have achieved this feat since 1919.
"There's more anxiety when you have the Derby winner and you're going for the Preakness and he's favorite, so that part is different but preparation-wise you're trying to do everything you can to have him the best you can on the day," said trainer Todd Pletcher.
MORNING ODDS
PREAKNESS STAKES FUTURES - May 20 
Preakness 2017 - Winner (refunds on non starters)

88501

Multiplier

+2600

88502

Cloud Computing

+1150

88503

Hence

+1500

88504

Always Dreaming

-124

88505

Classic Empire

+275

88506

Gunnevera

+1250

88507

Term of Art

+4050

88508

Senior Investment

+3550

88509

Lookin at Lee

+1350

88510

Conquest Mo Money

+1250
OVERNIGHT ODDS
PREAKNESS STAKES FUTURES - May 20 
Preakness 2017 - Winner (refunds on non starters)

88501

Multiplier

+2550

88502

Cloud Computing

+911

88503

Hence

+1564

88504

Always Dreaming

-123

88505

Classic Empire

+270

88506

Gunnevera

+1227

88507

Term of Art

+4050

88508

Senior Investment

+4050

88509

Lookin at Lee

+1298

88510

Conquest Mo Money

+1651
- Don Shapiro, Gambling911.com