2018 Kentucky Derby Forecast Now Calls for Rain
Published on:
May/05/2018
In one of the more stunning turns of events for an upcoming Kentucky Derby, the weather forecast went from sunny and dry to a 70% percent chance of rain the hours leading up to post time.  The inclement weather is expected to cause substantial shifting in odds ahead of the big race.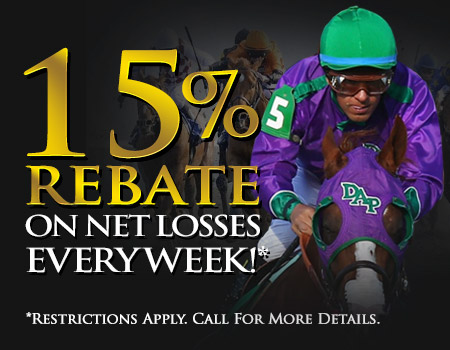 "I have never seen anything quite like this," noted Payton O'Brien of Gambling911.com.  "It was just this past Wednesday forecasters had sunny and dry conditions for the race with rain in the forecast for the Kentucky Oaks on Friday."
By Friday evening, Gambling911.com was already looking at the potential "mudders", those horses capable of running in the slop with periods of rain forecast up until around two hours prior to the start of the Kentucky Derby.
As of Saturday morning, showers remained in the forecast during the race time.
2018 Kentucky Derby contenders capable of running on a wet track included: Solomini, Instilled Regard, Bolt d'Oro, Vino Rosso and Bravazo.
"We can anticipate seeing the price on some, if not all, of these horses being slashed during the course of the day," O'Brien suggested.
The morning odds were as follows with betting available here:
Firenze Fire
    81-1
    Free Drop Billy
    46-1
    Promises Fulfilled
    55-1
    Flameaway
    36-1
    Audible
    7-1
    Good Magic
    8-1
    Justify
    4-1
    Lone Sailor
    64-1
    Hofburg
    16-1
    My Boy Jack
    14-1
    Bolt d'Oro
    7-1
    Enticed
    35-1
    Bravazo
    66-1
    Mendelssohn
    6-1
    Instilled Regard
    46-1
    Magnum Moon
    10-1
    Solomini
    33-1
    Vino Rosso
    16-1
    Noble Indy
    46-1
    Combatant
    61-1
- Don Shapiro, Gambling911.com