Lookin at Lee was coming in at 16-1 odds after opening at 20-1 odds Wednesday morning, a big of a long shot to win the 2017 Kentucky Derby.  His post position start doesn't exactly instill optimism in expert handicappers.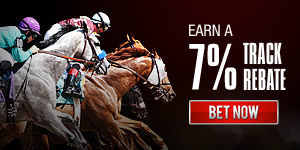 John Clay and Ben Roberts of the Lexington Herald Leader notes:
No Derby contender has finished in the money from the inside-most post since 1988. If Lee can lay back at the start and avoid trouble — a big if — he has the late kick to be running at the end.
Robert Criscola of Metro US likes Lookin at Lee's chances but also expressed concerns over his starting position:
Lookin At Lee is the kind of runner that always seems to fare well in the Kentucky Derby. He usually sits far back early on before making a wide, late bid down the stretch. Lookin At Lee has lost his last six races but has made up significant ground each time, suggesting he'll relish every bit of the 10 furlongs he gets at Churchill Downs this Saturday. Lookin At Lee raced at Churchill twice at age two and while he failed to win both those races, he did run second in the Iroquois Stakes. A big knock against him is the rail draw, as no horse has won from this post position since 1986 (Ferdinand). Locally-based rider Corey Lanerie will have the call for trainer Steve Asmussen. 
KENTUCKY DERBY FUTURES - May 06 
Odds to win Kentucky Derby 2017

88101

Looking at Lee

+1619

88102

Thunder Snow

+2560

88103

Fast and Accurate

+6050

88104

Untrapped

+3064

88105

Always Dreaming

+625

88106

State of Honor

+6050

88107

Girvin

+2042

88108

Hence

+1450

88109

Irap

+3269

88110

Gunnevera

+825

88111

Battle of Midway

+3020

88112

Soneteer

+3269

88113

J Boys Echo

+2056

88114

Classic Empire

+565

88115

McCracken

+706

88116

Tapwrit

+1571

88117

Irish War Cry

+785

88118

Gormley

+2560

88119

Practical Joke

+1973

88120

Patch

+3571
Kentucky Derby 2017 - Top 3 Finish

88041

Looking at Lee

+543

88042

Thunder Snow

+736

88043

Fast and Accurate

+1529

88044

Untrapped

+887

88045

Always Dreaming

+167

88046

State of Honor

+1529

88047

Girvin

+480

88048

Hence

+437

88049

Irap

+887

88050

Gunnevera

+292

88051

Battle of Midway

+647

88052

Sonneteer

+757

88053

J Boys Echo

+428

88054

Classic Empire

+140

88055

McCracken

+210

88056

Tapwrit

+587

88057

Irish War Cry

+231

88058

Gormley

+736

88059

Practical Joke

+432

88060

Patch

+1077
- Mary Montgomery, Gambling911.com