Classic Empire is the favorite to win this year's Kentucky Derby but he still has relatively long odds at between 5-1 and 6-1.  This has only a handful of experts making the bold prediction that Classic Empire will be victorious.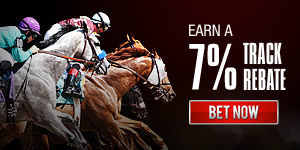 Classic Empire suffered a foot abscess that slowed him down earlier in the year but, in top form, was able to win the final prep race, the Arkansas Derby.  His endurance could blow away the competition, especially with what many see as a weak field.
Robert Lee of the Albany Times Union writes of Classic Empire:
He's a bit of a head case as evidenced by his memorable right turn out of the gate in the Hopeful at Saratoga last year which led to him dumping his jockey.
More recently, he was simply unwilling to train on multiple occasions during the run-up to the Derby. So there is some concern on how he is going to handle the massive crowds and the atmosphere at Churchill.
I thought he looked good winning the Arkansas Derby after all those training hiccups.
Lee has concerns over Julien Leparoux riding Classic Empire.
His ride of Union Rags in 2012 (last at one point) was not one for the highlight reel, Lee points out.
He's still big on Classic Empire, nonetheless.
I just think he's the best horse and if he sits a clean trip from his 14 post, I like him to take over in the stretch and win.
Ben Roberts of the Herald Leader writes of Classic Empire:
When he's of sound mind and body, he's the best in this bunch. He could win by 5 lengths Saturday or just stop running, and neither would be much of a surprise. If you think he's right, the price will likely be longer than it should.
KENTUCKY DERBY FUTURES - May 06 
Odds to win Kentucky Derby 2017

88101

Looking at Lee

+1619

88102

Thunder Snow

+2560

88103

Fast and Accurate

+6050

88104

Untrapped

+3064

88105

Always Dreaming

+625

88106

State of Honor

+6050

88107

Girvin

+2042

88108

Hence

+1450

88109

Irap

+3269

88110

Gunnevera

+825

88111

Battle of Midway

+3020

88112

Soneteer

+3269

88113

J Boys Echo

+2056

88114

Classic Empire

+565

88115

McCracken

+706

88116

Tapwrit

+1571

88117

Irish War Cry

+785

88118

Gormley

+2560

88119

Practical Joke

+1973

88120

Patch

+3571
Kentucky Derby 2017 - Top 3 Finish

88041

Looking at Lee

+543

88042

Thunder Snow

+736

88043

Fast and Accurate

+1529

88044

Untrapped

+887

88045

Always Dreaming

+167

88046

State of Honor

+1529

88047

Girvin

+480

88048

Hence

+437

88049

Irap

+887

88050

Gunnevera

+292

88051

Battle of Midway

+647

88052

Sonneteer

+757

88053

J Boys Echo

+428

88054

Classic Empire

+140

88055

McCracken

+210

88056

Tapwrit

+587

88057

Irish War Cry

+231

88058

Gormley

+736

88059

Practical Joke

+432

88060

Patch

+1077
- Mary Montgomery, Gambling911.com