Why Bet Against Tulane vs. the Houston Cougars
Published on:
Sep/28/2022
Tulane has gone 2-19 Straight Up since 2017 as an away dog.  Their opponent certainly looks attractive on the moneyline knowing this trend.  In fact, the Houston Cougars are 17-4 Straight Up since 2017 as a home favorite.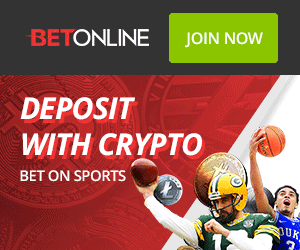 The price to bet Houston just to win is -160 (you will bet $16 to make a $10 profit).  Not bad.
Another hot stat is that Houston has won eight of the last nine home games versus the Green Wave.   They have won the last three overall. 
Houston (2-2) did have a bit of a harder time against Rice last week.  They won that game by seven points.
Nathaniel Dell had seven catches for 134 yards, including a 40-yard touchdown. Clayton Tune was 19-of-26 passing for 249 yards with two touchdowns and one interception.
Tulane has played well so far this season.  As a +13.5 dog, they knocked off Kansas State but followed that one up with a 3-point loss to USM.  The Green Wave was a -12 favorite in that one.
Tulane vs. Houston Prop Bets
Fri, Sep 30, 2022 EST (betting is available here)
Rot     First To Score     Moneyline
2001     Tulane         -110
2002     Houston         -120
Rot     First Score of the Game     Moneyline
2005     Touchdown         -240
2006     Field Goal         +175
2007     Any Other         +4000
Rot     First Scoring Play of the Game     Moneyline
2009     Tulane TD         +180
2010     Tulane FG         +450
2011     Tulane Any Other Score         +5000
2012     Houston TD         +155
2013     Houston FG         +425
2014     Houston Any Other Score         +5000
Rot     A Team to Score 3 Unanswered Times     Moneyline
2015     Yes         -280
2016     No         +220
Rot     Team Scoring 1st Wins Game     Moneyline
2017     Yes         -180
2018     No         +150
Rot     Winning Margin     Moneyline
2019     Tulane to win by 1-6 pts         +350
2020     Tulane to win by 7-12 pts         +650
2021     Tulane to win by 13-18 pts         +900
2022     Tulane to win by 19-24 pts         +1800
2023     Tulane to win by 25-30 pts         +2800
2024     Tulane to win by 31-36 pts         +4000
2025     Tulane to win by 37-42 pts         +6000
2026     Tulane to win by 43 or more pts         +8000
2027     Houston to win by 1-6 pts         +320
2028     Houston to win by 7-12 pts         +550
2029     Houston to win by 13-18 pts         +750
2030     Houston to win by 19-24 pts         +1200
2031     Houston to win by 25-30 pts         +2000
2032     Houston to win by 31-36 pts         +2800
2033     Houston to win by 37-42 pts         +4500
2034     Houston to win by 43 or more pts         +5500
Rot     Double Result     Moneyline
2035     Tulane/Tulane         +210
2036     Tulane/Tie         +4000
2037     Tulane/Houston         +600
2038     Tie/Tulane         +1800
2039     Tie/Tie         +4000
2040     Tie/Houston         +1600
2041     Houston/Tulane         +650
2042     Houston/Tie         +3500
2043     Houston/Houston         +130
Double Result: 1st Half Result / Regulation Time Result. Overtime not included.
Rot     Winning Margin 3-Way     Moneyline
2047     Tulane to Win by 6 or More         +210
2048     Houston to Win by 6 or More         +135
2049     Any Other Result         +190
Rot     Race to 10 Points     Moneyline
2051     Tulane         Ev
2052     Houston         -135
2053     Neither         +10000
Rot     Race to 15 Points     Moneyline
2055     Tulane         +105
2056     Houston         -135
2057     Neither         +3000
Rot     Race to 20 Points     Moneyline
2059     Tulane         +120
2060     Houston         -125
2061     Neither         +1200
Rot     Race to 25 Points     Moneyline
2063     Tulane         +170
2064     Houston         +110
2065     Neither         +320
Rot     Race to 30 Points     Moneyline
2067     Tulane         +230
2068     Houston         +150
2069     Neither         +160
Rot     Race to 35 Points     Moneyline
2071     Tulane         +400
2072     Houston         +275
2073     Neither         -170
Rot     Race to 40 Points     Moneyline
2075     Tulane         +650
2076     Houston         +450
2077     Neither         -350
Rot     Will Game Go to Overtime     Moneyline
2081     Yes         +1050
2082     No         -2200
Rot     Will there be a Defensive or Special Teams TD ?     Moneyline
2085     Yes         +220
2086     No         -280
Rot     1st Half Winning Margin     Moneyline
2101     Tulane to win by 1-3 pts         +850
2102     Tulane to win by 4-6 pts         +1000
2103     Tulane to win by 7-9 pts         +1000
2104     Tulane to win by 10-12 pts         +1200
2105     Tulane to win by 13 or more pts         +600
2106     Houston to win by 1-3 pts         +800
2107     Houston to win by 4-6 pts         +900
2108     Houston to win by 7-9 pts         +800
2109     Houston to win by 10-12 pts         +900
2110     Houston to win by 13 or more pts         +375
2111     Tie         +900
Rot     1st Quarter Winning Margin     Moneyline
2121     Tulane to win by 1-6 pts         +500
2122     Tulane to win by 7 or more pts         +330
2123     Houston to win by 1-6 pts         +425
2124     Houston to win by 7 or more pts         +210
2125     Tie         +330
Rot     Game Total Odd/Even     Moneyline
3001     Odd         -115
3002     Even         -115
Rot     Tulane Total Odd/Even     Moneyline
3003     Odd         -115
3004     Even         -115
Rot     Houston Total Odd/Even     Moneyline
3005     Odd         -115
3006     Even         -115
Rot     Game Total Points Range     Moneyline
3101     00-20 pts         +5000
3102     21-30 pts         +1600
3103     31-40 pts         +600
3104     41-50 pts         +320
3105     51-60 pts         +250
3106     61-70 pts         +375
3107     71+ pts         +375
- Tony Caliente, Gambling911.com