Clemson was a -7 to -7.5 favorite to cover against Wake Forest as of Wednesday morning.  The moneyline payout should Wake Forest beat the Tigers outright would be $235 on a $100 bet.  Clemson was coming in at as low as -278 on the moneyline, making for a bit of a steep price.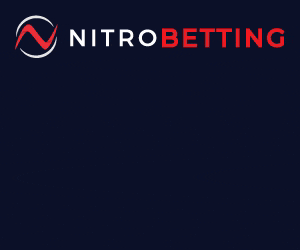 While the Demon Deacons have excelled as a home favorite since 2017 Straight Up (20-2), as a dog they've gone 8-19 all games for just shy of a 30% win rate.
As a favorite, Clemson has lost just five games out of 68 for a 92.6% win rate since 2017.  This is enough to have us avoiding the Demon Deacons in the moneyline.  Wake Forest is a decent enough team, but are they the one's that will hand Clemson only their 6th loss as a favorite in five years?
The Tigers again start the season off slow Against The Spread.  Despite having won their first three games, they are 1-2 ATS.  Let's assume they win this game, it's hard to see Clemson going 4-0 Straight Up and 1-3 Against The Spread.
Taking into account the Sagarin Power Ratings we get a number of 6.88. The offical opening number was Clemson -7 with a half point move up to the 7.5.  The number opened On the Money and we currently have ourselves a 1-point overlay as of Wednesday.
The key takeaway here is that no books had moved below the number 7.
A good comparison game here would be West Virginia opening at +7 against Pittsburgh and moving up a half point to the +7.5 with that line On the Money based on the power ratings.  The dog was a winner at +7.5 while all other bets pushed after the Panthers won by 7 points.
The Tigers have covered the current spread against Wake Forest in the last four meetings dating back to 2017.  They have beaten the Demon Deacons in 13 straight games.
With action balanced as of Wednesday, we anticipated the line to remain stable between -7 and -7.5.
Because Clemson will need this one bad as they'll be facing off against NC State next week, combined with the Tigers stellar history against Wake, we'd anticipate an 8 point or better performance from the Tigers here. The Tigers could be caught looking ahead, but they know Wake Forest is a formidable opponent. 
"If we want to get to where we want to be at the end of the season," Clemson defensive end K.J. Henry says, "we've got to handle our business."
The Tigers, incidentally, are 9-1 Straight Up against NC State.
- Dan Shapiro, Gambling911.com