The Vikings will play in Philadelphia Monday night following their big victory over Green Bay in Week 1.  The Eagles are a -2.5 favorite.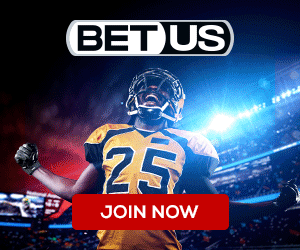 The number on this game was coming in at Philadelphia 2.17, so this line is right on the money. The -2 to -2.5 line has been consistent through the week.
As a home favorite, the Eagles have only lost five times in 25 in this position Straight Up since 2017 (80%).
As an away dog, the Vikings are 7-17 Straight Up since 2017.
We are going to be leaning on Philadelphia to win on the relatively small moneyline.
The Vikings beat Eagles, 38-20 on Oct. 13, 2019, in Minneapolis.
WR A.J. Brown caught 10 passes for 155 yards, tying his career high, in his Eagles debut on Sunday.
WR Justin Jefferson made nine catches for a career-high 184 yards and two TDs in Sunday's win over Green Bay.
Eagles quarterback Jalen Hurts leads all QBs in rushing yards (874) and rushing TDs (11) since he became a full-time starter in 2021.
Vikings vs. Eagles Player Props
Rot     Player to Score first Touchdown in the Game     Moneyline
101     Dalvin Cook (MIN)         +550
102     Justin Jefferson (MIN)         +550
103     Adam Thielen (MIN)         +900
104     Irv Smith Jr. (MIN)         +1400
105     K.J Osborn (MIN)         +1600
106     Alexander Mattison (MIN)         +2000
107     Jalen Reagor (MIN)         +5000
108     Johnny Mundt (MIN)         +3000
109     Kirk Cousins (MIN)         +5500
110     Ty Chandler (MIN)         +8000
111     Ben Ellefson (MIN)         +10000
112     C.J Ham (MIN)         +5500
113     Jalen Nailor (MIN)         +10000
114     Kene Nwangwu (MIN)         +10000
115     Jalen Hurts (PHI)         +800
116     A.J Brown (PHI)         +750
117     Miles Sanders (PHI)         +850
118     Dallas Goedert (PHI)         +1000
119     DeVonta Smith (PHI)         +1000
120     Quez Watkins (PHI)         +1800
121     Boston Scott (PHI)         +2000
122     Kenneth Gainwell (PHI)         +1700
123     Zach Pascal (PHI)         +3300
124     Jack Stoll (PHI)         +4000
125     Trey Sermon (PHI)         +6600
126     Any Other Touchdown Scorer         +700
127     No Touchdown Scorer         +10000
All wagers have action.
Rot     Anytime Touchdown Scorer     Moneyline
201     Dalvin Cook (MIN)         -120
202     Justin Jefferson (MIN)         -120
203     Adam Thielen (MIN)         +160
204     Irv Smith Jr. (MIN)         +210
205     K.J Osborn (MIN)         +240
206     Alexander Mattison (MIN)         +350
207     Jalen Reagor (MIN)         +600
208     Johnny Mundt (MIN)         +475
209     Kirk Cousins (MIN)         +1000
210     Ty Chandler (MIN)         +1200
211     Ben Ellefson (MIN)         +2200
212     C.J Ham (MIN)         +1000
213     Jalen Nailor (MIN)         +2200
214     Kene Nwangwu (MIN)         +2200
215     Jalen Hurts (PHI)         +110
216     A.J Brown (PHI)         +105
217     Miles Sanders (PHI)         +125
218     Dallas Goedert (PHI)         +160
219     DeVonta Smith (PHI)         +160
220     Quez Watkins (PHI)         +260
221     Boston Scott (PHI)         +300
222     Kenneth Gainwell (PHI)         +260
223     Zach Pascal (PHI)         +550
224     Jack Stoll (PHI)         +750
225     Trey Sermon (PHI)         +1100
Rot     Kirk Cousins (MIN) Total Passing Yards     Moneyline
1001     Over  274½  Passing Yards     -115
1002     Under  274½  Passing Yards     -115
Must Start for action.
Rot     Kirk Cousins (MIN) Total Completions     Moneyline
1003     Over  24½  Completions     Ev
1004     Under  24½  Completions     -130
Must Start for action.
Rot     Kirk Cousins (MIN) Total Passing Attempts     Moneyline
1005     Over  36½  Passing Attempts     -125
1006     Under  36½  Passing Attempts     -105
Rot     Dalvin Cook (MIN) Total Rushing Yards     Moneyline
1041     Over  71½  Rushing Yards     -120
1042     Under  71½  Rushing Yards     -110
Must Play for action.
Rot     Dalvin Cook (MIN) Total Rushing Attempts     Moneyline
1043     Over  16½  Rush Attempts     -130
1044     Under  16½  Rush Attempts     Ev
Must Play for action. Must have 1 Rush Attempt for Action.
Rot     Dalvin Cook (MIN) Total Rushing TDs     Moneyline
1045     Over  ½  Rushing TDs     -110
1046     Under  ½  Rushing TDs     -120
Rot     Justin Jefferson (MIN) Total Receptions     Moneyline
1101     Over  7½  Receptions     Ev
1102     Under  7½  Receptions     -130
Must Play for action.
Rot     Justin Jefferson (MIN) Total Receiving Yards     Moneyline
1103     Over  97½  Receiving Yards     -125
1104     Under  97½  Receiving Yards     -105
Must Play for action.
Rot     Justin Jefferson (MIN) Longest Reception     Moneyline
1105     Over  28½  Yards     -125
1106     Under  28½  Yards     -105
Rot     Jalen Hurts (PHI) Total Passing Yards     Moneyline
2001     Over  239½  Passing Yards     -130
2002     Under  239½  Passing Yards     Ev
Must Start for action.
Rot     Jalen Hurts (PHI) Total Completions     Moneyline
2003     Over  19½  Completions     -125
2004     Under  19½  Completions     -105
Must Start for action.
Rot     Jalen Hurts (PHI) Total Passing Attempts     Moneyline
2005     Over  31½  Passing Attempts     -105
2006     Under  31½  Passing Attempts     -125
Must Start for action.
Rot     Jalen Hurts (PHI) Total Touchdown Passes     Moneyline
2007     Over  1½  TD Passes     -115
2008     Under  1½  TD Passes     -115
Rot     A.J. Brown (PHI) Total Receptions     Moneyline
2101     Over  5½  Receptions     -135
2102     Under  5½  Receptions     +105
Must Play for action.
Rot     A.J. Brown (PHI) Total Receiving Yards     Moneyline
2103     Over  75½  Receiving Yards     -125
2104     Under  75½  Receiving Yards     -105
Must Play for action.
Rot     A.J. Brown (PHI) Longest Reception     Moneyline
2105     Over  25½  Yards     -120
2106     Under  25½  Yards     -110
Must Play for action. If player has 0 receptions the under Yards wins.
Rot     A.J. Brown (PHI) Total Receiving TDs     Moneyline
2107     Over  ½  Receiving TDs     +120
2108     Under  ½  Receiving TDs     -150
Game Prop Bets for Vikings-Eagles
Rot     Double Result     Moneyline
3035     Vikings/Vikings         +200
3036     Vikings/Tie         +4000
3037     Vikings/Eagles         +550
3038     Tie/Vikings         +1500
3039     Tie/Tie         +4500
3040     Tie/Eagles         +1300
3041     Eagles/Vikings         +650
3042     Eagles/Tie         +4000
3043     Eagles/Eagles         +140
Rot     Winning Margin     Moneyline
3089     Vikings to win by 1-6 pts         +350
3090     Vikings to win by 7-12 pts         +600
3091     Vikings to win by 13-18 pts         +1000
3092     Vikings to win by 19-24 pts         +2000
3093     Vikings to win by 25-30 pts         +3500
3094     Vikings to win by 31-36 pts         +5000
3095     Vikings to win by 37-42 pts         +8000
3096     Vikings to win by 43 or More pts         +10000
3097     Eagles to win by 1-6 pts         +320
3098     Eagles to win by 7-12 pts         +500
3099     Eagles to win by 13-18 pts         +700
3100     Eagles to win by 19-24 pts         +1200
3101     Eagles to win by 25-30 pts         +2000
3102     Eagles to win by 31-36 pts         +3000
3103     Eagles to win by 37-42 pts         +4500
3104     Eagles to win by 43 or More pts         +6000
3105     Tie         +6000
- Dan Shapiro, Gambling911.com