Shaping up to be a split handle at this point, Gambling911.com has your Thursday Night Football game on the Steelers vs. Browns.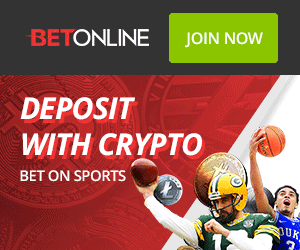 Steelers at Browns (-4, 38)
51.7% of $ on Browns -4
62.7% of $ on Browns ML -205
54.5% of $ on OVER 38
"Bitter AFC North brawl with both teams coming off tough losses. The betting action is pretty even at this point as the Steelers feel like a live dog, but losing TJ Watt is a massive blow to that defense. That said, we may have a tighter spread if Mitch Trubisky wasn't under center. Is tonight the night we see Kenny Pickett?"
The Power Ratings have Cleveland at 1.86, giving us an overlay of 1.5 to 3.5.  The line on this game has moved from Cleveland -3.5 to -5 and was drifting back down to -4 on Thursday.
There are comparison games for this one with both the dogs covering the spread and both games had overlays.  But none of the comparison games had this type of line fluidity.
The LA Chargers as a +3.5 to +4.5 dog in Kansas City covered with a Chiefs win by 3 points. 
Another comparison game had Jacksonville covering as a dog and winning at home last week as the +3 to +4 dog against Indianapolis. 
Pittsburgh will once again come into this game with injuries.
Gambling911.com will have a lean on the Steelers here.
Margin of Victory prop bets include:
Rot     Winning Margin     Moneyline
3089     Steelers to win by 1-6 pts         +375
3090     Steelers to win by 7-12 pts         +800
3091     Steelers to win by 13-18 pts         +1600
3092     Steelers to win by 19-24 pts         +4500
3093     Steelers to win by 25-30 pts         +7500
3094     Steelers to win by 31-36 pts         +10000
3095     Steelers to win by 37-42 pts         +11000
3096     Steelers to win by 43 or More pts         +12500
3097     Browns to win by 1-6 pts         +260
3098     Browns to win by 7-12 pts         +400
3099     Browns to win by 13-18 pts         +550
3100     Browns to win by 19-24 pts         +1000
3101     Browns to win by 25-30 pts         +1800
3102     Browns to win by 31-36 pts         +3000
3103     Browns to win by 37-42 pts         +4500
3104     Browns to win by 43 or More pts         +7000
3105     Tie         +5000
Rot     Anytime Touchdown Scorer     Moneyline
201     Najee Harris (PIT)         +140
202     Diontae Johnson (PIT)         -215
203     Pat Freiermuth (PIT)         +230
204     Chase Claypool (PIT)         +300
205     Jaylen Warren (PIT)         +375
206     George Pickens (PIT)         +450
207     Gunner Olszewski (PIT)         +750
208     Zach Gentry (PIT)         +1200
209     Benny Snell Jr. (PIT)         +750
210     Steven Sims Jr. (PIT)         +2000
211     Connor Heyward (PIT)         +3300
212     Derek Watt (PIT)         +3300
213     Nick Chubb (CLE)         -115
214     Kareem Hunt (CLE)         +110
215     Amari Cooper (CLE)         +175
216     Donovan Peoples-Jones (CLE)         +275
217     David Njoku (CLE)         +450
218     Harrison Bryant (CLE)         +600
219     Jacoby Brissett (CLE)         +600
220     Anthony Schwartz (CLE)         +1000
221     David Bell (CLE)         +750
222     Demetric Felton (CLE)         +1500
223     Jerome Ford (CLE)         +1400
224     Jesse James (CLE)         +1500
225     Michael Woods (CLE)         +1400
- Don Shapiro, Gambling911.com