The Tennessee Titans vs. Buffalo Bills game featured a hefty line of Buffalo -10, dipping to -9.5 at DraftKings Monday morning. With action of 80% on Buffalo, that line move doesn't make a whole lot of sense to us.  We should note, all other books monitored had held at -10.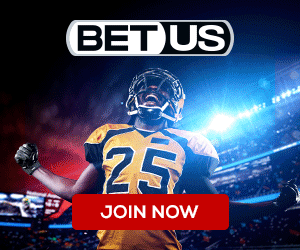 Furthermore, the Sagarin Power Ratings with home field advantage factored in gives us a number of 8.06.  This gives us an overlay of 1.5 to 2 points.
We do have some very good recent historic betting trends here as this marks the 5th straight year these teams have met.
Tennessee and Buffalo each have two wins, while the home team is 3-1 over this span.  The Bills wins were by 7 and 1 point, respectively.
Titans RB Derrick Henry was limited to just 82 yards on 21 carries in the improbable Week 1 loss to the Giants.
WR Stefon Diggs has combined for 19 catches for 195 yards and a touchdown in two outings against Tennessee with Buffalo.
Titans QB Ryan Tannehill passed for 266 yards and two TDs with a 106.4 passer rating. Tannehill has either run or thrown for at least one TD in 16 straight games, a career-high streak.
We have a lean on Tennessee here at +10
Titans @ Bills Player Prop Bets
Rot     Ryan Tannehill (TEN) Total Passing Yards     Moneyline
1001     Over  214½  Passing Yards     -115
1002     Under  214½  Passing Yards     -115
Must Start for action.
Rot     Ryan Tannehill (TEN) Total Completions     Moneyline
1003     Over  20½  Completions     +105
1004     Under  20½  Completions     -135
Must Start for action.
Rot     Ryan Tannehill (TEN) Total Passing Attempts     Moneyline
1005     Over  31½  Passing Attempts     -130
1006     Under  31½  Passing Attempts     Ev
Rot     Derrick Henry (TEN) Total Rushing Yards     Moneyline
1041     Over  87½  Rushing Yards     -130
1042     Under  87½  Rushing Yards     Ev
Must Play for action.
Rot     Derrick Henry (TEN) Total Rushing Attempts     Moneyline
1043     Over  21½  Rush Attempts     +115
1044     Under  21½  Rush Attempts     -145
Must Play for action. Must have 1 Rush Attempt for Action.
Rot     Derrick Henry (TEN) Total Rushing TDs     Moneyline
1045     Over  ½  Rushing TDs     -120
1046     Under  ½  Rushing TDs     -110
Rot     Josh Allen (BUF) Total Passing Yards     Moneyline
2001     Over  263½  Passing Yards     -135
2002     Under  263½  Passing Yards     +105
Must Start for action.
Rot     Josh Allen (BUF) Total Completions     Moneyline
2003     Over  22½  Completions     -140
2004     Under  22½  Completions     +110
Must Start for action.
Rot     Josh Allen (BUF) Total Passing Attempts     Moneyline
2005     Over  32½  Passing Attempts     -130
2006     Under  32½  Passing Attempts     Ev
Rot     Devin Singletary (BUF) Total Rushing Yards     Moneyline
2041     Over  44½  Rushing Yards     -135
2042     Under  44½  Rushing Yards     +105
Must Play for action.
Rot     Devin Singletary (BUF) Total Rushing TDs     Moneyline
2045     Over  ½  Rushing TDs     +175
2046     Under  ½  Rushing TDs     -215
Must Play for action.
Rot     Devin Singletary (BUF) Longest Rush From Scrimmage     Moneyline
2047     Over  12½  Yards     -110
2048     Under  12½  Yards     -120
Find More Player Prop Bets Here
Rot     Player to Score First Touchdown in the Game     
111     Derrick Henry (TEN)         +650
112     Robert Woods (TEN)         +1400
113     Nick Westbrook-Ikhine (TEN)         +1600
114     Treylon Burks (TEN)         +2000
115     Ryan Tannehill (TEN)         +2200
116     Austin Hooper (TEN)         +2500
118     Kyle Philips (TEN)         +3000
119     Chigoziem Okonkwo (TEN)         +10000
120     Cody Hollister (TEN)         +5000
121     Hassan Haskins (TEN)         +4000
122     Tory Carter (TEN)         +10000
123     Trenton Cannon (TEN)         +10000
124     Gabriel Davis (BUF)         +700
125     Josh Allen (BUF)         +750
126     Stefon Diggs (BUF)         +650
127     Devin Singletary (BUF)         +750
128     Dawson Knox (BUF)         +850
129     Isaiah McKenzie (BUF)         +950
130     Zack Moss (BUF)         +1400
131     James Cook (BUF)         +2200
132     Jamison Crowder (BUF)         +1300
133     Khalil Shakir (BUF)         +3300
134     Tommy Sweeney (BUF)         +4000
135     Quintin Morris (BUF)         +5000
136     Jake Kumerow (BUF)         +5000
137     Reggie Gilliam (BUF)         +10000
138     Taiwan Jones (BUF)         +10000
139     Any Other Touchdown Scorer         +700
140     No Touchdown Scorer         +10000
All wagers have action.
Rot     Anytime Touchdown Scorer     
201     Derrick Henry (TEN)         -105
202     Robert Woods (TEN)         +240
203     Nick Westbrook-Ikhine (TEN)         +250
204     Treylon Burks (TEN)         +300
205     Ryan Tannehill (TEN)         +375
206     Austin Hooper (TEN)         +400
208     Kyle Philips (TEN)         +700
209     Chigoziem Okonkwo (TEN)         +1800
210     Cody Hollister (TEN)         +850
211     Hassan Haskins (TEN)         +850
212     Tory Carter (TEN)         +1800
213     Trenton Cannon (TEN)         +1800
214     Gabriel Davis (BUF)         +115
215     Josh Allen (BUF)         +120
216     Stefon Diggs (BUF)         Ev
217     Devin Singletary (BUF)         +125
218     Dawson Knox (BUF)         +140
219     Isaiah McKenzie (BUF)         +225
220     Zack Moss (BUF)         +225
221     James Cook (BUF)         +375
222     Jamison Crowder (BUF)         +220
223     Khalil Shakir (BUF)         +650
224     Tommy Sweeney (BUF)         +1000
225     Quintin Morris (BUF)         +1000
226     Jake Kumerow (BUF)         +1000
227     Reggie Gilliam (BUF)         +2000
228     Taiwan Jones (BUF)         +2000
Rot     Double Result     Moneyline
3035     Titans/Titans         +650
3036     Titans/Tie         +4000
3037     Titans/Bills         +475
3038     Tie/Titans         +2500
3039     Tie/Tie         +4500
3040     Tie/Bills         +1400
3041     Bills/Titans         +1000
3042     Bills/Tie         +4000
3043     Bills/Bills         -190
Rot     Winning Margin     Moneyline
3089     Titans to win by 1-6 pts         +600
3090     Titans to win by 7-12 pts         +1400
3091     Titans to win by 13-18 pts         +2800
3092     Titans to win by 19-24 pts         +7500
3093     Titans to win by 25-30 pts         +10000
3094     Titans to win by 31-36 pts         +11000
3095     Titans to win by 37-42 pts         +12500
3096     Titans to win by 43 or More pts         +14000
3097     Bills to win by 1-6 pts         +330
3098     Bills to win by 7-12 pts         +400
3099     Bills to win by 13-18 pts         +425
3100     Bills to win by 19-24 pts         +600
3101     Bills to win by 25-30 pts         +1000
3102     Bills to win by 31-36 pts         +1600
3103     Bills to win by 37-42 pts         +2500
3104     Bills to win by 43 or More pts         +3000
3105     Tie         +6000
- Don Shapiro, Gambling911.com