Texas Sports Gambling Measures in Serious Trouble, MI Revenues Up, RI Looks to Bolster Betting
Published on:
Mar/24/2023
On Thursday we brought you news on how a measure to legalize sports betting in Texas was gaining some momentum.  That appears to have been short lived.
Lt. Gov. Dan Patrick says efforts to allow sports betting and casino expansion do not have the votes to pass.  Patrick is among the nation's most powerful Lieutenant Governors.
"We don't have the votes in the Senate as we sit here today," the Houston Republican claimed while appearing on a conservative radio program Thursday.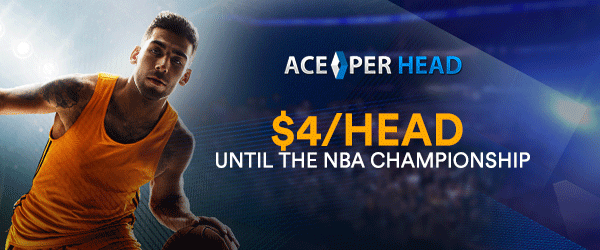 He further elaborated that between 15 and 16 Republicans would be needed to join the Democrats in getting legislation passed.
There remains more than 60 days left in the Texas legislative period but Patrick has the authority to decide which bills will be considered in the upper chamber.
House Bill 1942, written by Rep. Jeff Leach, R-Plano, was introduced Wednesday and would permit regulated sports betting in the Lone Star State. House Bill 2843, by Rep. John Kuempel, R-Seguin, was also introduced and would permit casino gambling in Texas.
Excellence in security, technology and prevention, Ace Per Head leads bookmaking software solutions. The #PayPerHead business model helps with keeping it affordable to small #bookies. We take pride on being professional sportsbook software providers. https://t.co/ey03pg77XM pic.twitter.com/VmWfef9rmD

— Ace Pay Per Head - Best Software for Bookies (@aceperhead) March 11, 2023
Michigan Sees February Online Gambling Revenue Up From Last Year But Down Monthly
Michigan commercial and tribal operators reported combined iGaming and online sports betting gross revenue of $170.8 million during February. That represents a year-over-year increase of 17.6%, but a decline of 8.8% compared with January's results of $187.3 million.
Combined total adjusted gross revenue for iGaming and online sports betting was $141.73 million, falling 9.2% from January receipts of $156.17 million.
Rhode Island Measure Looks to Allow Betting on In-State Teams
The tiny state of Rhode Island looks to differentiate itself from the region by allowing bets on in-state college teams, to a limited extent. 
Rhode Island is considered among the more prominent college basketball states with two successful programs, the Rhode Island Rams and Providence Friars.  Providence was knocked out of this year's NCAA Tournament in the first round by Kentucky.
R.I. Senate President Dominick Ruggerio is the bill's sponsor.  He is seeking to amend the state's sports betting law to allow for wagering on the Rhode Island college teams.
The legislation mimics Massachusetts law that would allow for betting on these teams only as part of a "collegiate tournament". 
In this sense, the term "college tournament" refers to a series of events involving four or more collegiate teams that make up a single unit of competition such as the NCAA Men's and Women's College Basketball Tournament, better known as March Madness.
A handful of teams representing states that regulate sports betting landed in this year's men's tournament but residents of those states are restricted from wagering on them.  They include the UConn Huskies, Virginia Cavs and two New Jersey Cinderella teams, the FDU Knights and Princeton Tigers.  Residents of states like New Jersey can get around the restrictions by traveling to a neighboring state, but that's not always feasible.
"I think it's something that will raise revenue next year," Ruggerio said of the bill, as Rhode Islanders would no longer have to hop the border to Massachusetts to bet on these events. "I'm also looking at iGaming. I think that will be a substantial revenue generator down the line where people can stay at home and basically do everything similar to what they do on sports betting."
The bill passed 6-2 in a meeting of the Senate Committee on Special Legislation and Veterans Affairs on Wednesday afternoon.
The measure was expected to be voted on in the full Senate some time next week.
It is not immediately known whether the votes exist in the full senate to pass the measure.
- Gilbert Horowitz, Gambling911.com