With some scintillating storylines surrounding the NBA these days, BetOnline thought it'd be a good time to discuss a few in the form of odds.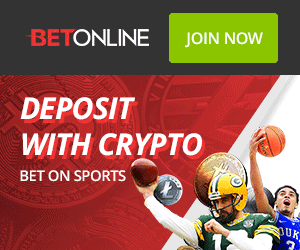 "Out of respect to the people involved, we have not created prop bets for the length of Ime Udoka's suspension (68.5 games?) or his next girlfriend (Taylor Rooks?)."
But there are odds on the sale price of the Phoenix Suns, and who the next owner will be as well.
In case you missed it, Suns owner Robert Sarver says he has started the process of selling the NBA franchise following his suspension by the NBA over workplace misconduct that included racist speech and hostile behavior toward employees.
An independent probe commissioned by the NBA found that Sarver allegedly "repeated or purported to repeat the N-word on at least five occasions spanning his tenure with the Suns," though added that the investigation "makes no finding that Sarver used this racially insensitive language with the intent to demean or denigrate."
Sarver made the announcement on Wednesday, saying selling "is the best course of action".
"But in our current unforgiving climate, it has become painfully clear that that is no longer possible — that whatever good I have done, or could still do, is outweighed by things I have said in the past," Sarver wrote in a statement. "For those reasons, I am beginning the process of seeking buyers for the Suns and Mercury."
NBA Commish Adam Silver says he supports Sarver's decision to sell.
Sarver bought the teams in July 2004 for about $400 million for what was back then a record amount for an NBA franchise.
Additionally, the Suns and the Heat are favorites for Carmelo Anthony's next team. There are eight teams on the Carmelo list.
Sale price of Phoenix Suns                
Over 2.75 billion                    
Under 2.75 billion                                  
Next majority owner of Phoenix Suns                     
Jeff Bezos                    2-1
Bob Iger                      3-1
Larry Ellison                4-1
Laurene Powell           7-1
Elon Musk                   8-1
Arte Moreno               10-1
Michael Bidwill           10-1
Lukas Walton              12-1
Bill Gates                     16-1
Donald Trump             50-1
Lebron James              50-1
Kanye West                 66-1
Barack Obama            500-1                
Carmelo Anthony next team            
Phoenix Suns                          2-1
Miami Heat                             3-1
Milwaukee Bucks                    4-1
Denver Nuggets                      4-1
New York Knicks                     5-1
Brooklyn Nets                         6-1
Golden State Warriors            7-1
Dallas Mavericks                     8-1                  
Will Russell Westbrook start Game 1 or come off bench?             
Start                                        -550
Come off the Bench                +325               
How many games will Russell Westbrook come off bench?                      
Over 5½ Games                     
Under 5½ Games     
- Nagesh Rath, Gambling911.com