Sac Bee Calls California Sports Betting Prop Claims of Helping the Homeless "Dodgy"
Published on:
Sep/27/2022
Sports betting firms and state tribes are spending millions to push two separate sports betting amendments in California, but Ari Plachta of the Sacramento Bee says these advertisements have "ranged from confusing to misleading".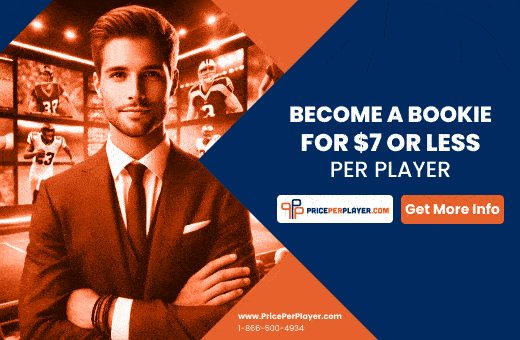 Propositions 26 and 27 are competing voter referendums appearing on this November's ballot that both seek to legalize sports gambling in California.
Prop 26 would allow for in-person betting.  It is supported by a majority of the tribes.
Prop 27 is being pushed by outside companies like DraftKings and FanDuel to allow mobile sports betting statewide.  This one, in particular, pushes the idea that legalizing sports betting will help with the state's homeless crisis.
"California Solutions to Homelessness and Mental Health Act" promises that 85% of the tax dollars would go towards homelessness services, while 15% goes towards tribes not involved in online sports betting.  In actuality that 85% is more like 7%.  That's because DraftKings and the other companies pushing this initiative get 90%.
Ari Plachta of the Sacramento Bee shoots down the claim that tax revenue from Proposition 27 would create permanent solutions for homelessness, addiction and mental health.
"Prop. 27 would potentially generate hundreds of millions in state revenue, but not more than $500 million annually, according to the Legislative Analyst's Office. Sports betting companies would have to pay 10% of their profits (totaling tens of millions) into a new fund to cover state regulatory costs. Then 85% of the rest would go toward addressing homelessness and gambling addiction.
The state already spends billions on homelessness — over $3 billion earmarked for this year and $4 billion spent last year — making more cash an unconvincing "solution." The promise of long term funding has not drawn widespread support from California's homeless service providers and low-income housing builders.
Plachta scrutinizes Prop 26 as well for its claim that all tribes will benefit, including small rural disadvantaged tribes that don't own casinos.
He says that claim is "mostly false".
Plachta points out: "Fifteen percent of all profits would go to tribes that aren't involved in online sports betting for services such as government, health, and education. But tribes that don't have casinos or operate only small ones already receive nearly $150 million each year from large tribal casinos through the Indian Gaming Revenue Sharing Trust Fund."
To date, a record $470 million has been spent between the two initiatives.  One or both or neither can pass.  If they both fail, expect to see similar referendums on the ballot in 2024.
- Gilbert Horowitz, Gambling911.com