The line waiting to get into Supreme Court for oral arguments in New Jersey sports betting case Monday morning was YUGE!!!!

A decision will ultimately be made as to whether sports betting will be legalized in the United States, with individual states like Utah having the ability to opt out.
That decision will not be made until some time next summer, however.
David Payne Purdum posted a photo of the line of reporters awaiting to get into the building.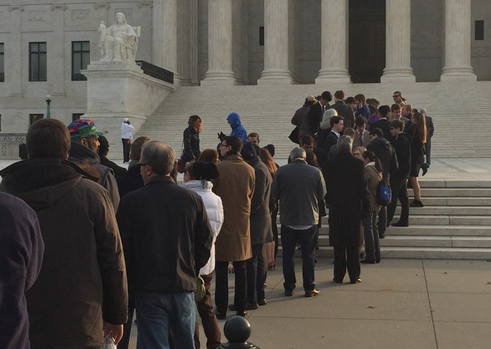 - Don Shapiro, Gambling911.com