Philadelphia Eagles New NFC Favorites 2022-23
Published on:
Sep/26/2022
Following a statement win against the Washington Commanders in Week 3, the Philadelphia Eagles are the new favorites to win the NFC Championship in 2023.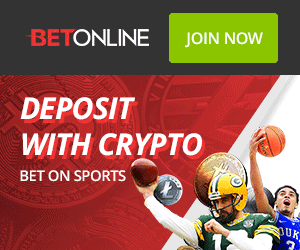 DeVonta Smith caught eight passes from Jalen Hurts for a career-high 169 yards and a touchdown, leading the Eagles to a lopsided 24-8 victory.
The 2020 Heisman Trophy winner out of Alabama amassed 156 yards prior to halftime, the most by an Eagles player in a half since Kevin Curtis in 2007.
Hurts, meanwhile, was 22 of 35 for 340 yards and three touchdown passes, one each to Smith, A.J. Brown and Dallas Goedert.
Former Eagles quarterback Carson Wentz, the second pick of the 2016 draft to Philadephia, was mostly ineffective for the Commanders.  Wentz was 25 of 43 for 211 yards with two fumbles — one lost.
The Eagles odds to win the NFC Championship and Super Bowl shifted following their Week 3 game as the team remains undefeated.
Super Bowl: 12-1 to 9-1
NFC: 6-1 to 7-2 (+350)
Division: -170 to -375
The Bucs, Packers, Rams or 49ers had previously dominated the top of the NFC Championship odds board.
Philadelphia wasn't the only team making waves following just three weeks of play.
Prior to this past week, the Detroit Lions hadn't been favored in a game in exactly 673 days.  The last time they were favorites you'd have to go all the way back to November 22, 2020.
The Lions are one of three teams (Atlanta, Miami) to cover the spread in all three of their games this season, and they are whopping 6.5-point favorites against Washington in Week 4.  The Commanders are the last team Detroit was actually favored against.
And the New England Patriots odds have gotten much longer following this past weekend's injury to Mac Jones during the last play of the game against Baltimore.  Jones suffered a high ankle sprain and is expected to be out at least four weeks.
New England is currently a 10-point underdog at Green Bay in Week 4 (spread opened at -9). If Jones were playing, the spread would be -7.
Patriots
Super Bowl: 55-1 to 75-1
AFC: 28-1 to 40-1
Division: 8-1 to 25-1
NFL Futures Odds 2022-23
Elsewhere, the Miami Dolphins now had the third shortest odds of winning the AFC Championship at 7-1.  Buffalo, the team they beat in Week 3, are still the favorites, followed by Kansas City.  The Chiefs also lost their Week 3 game.
Super Bowl LVII                                 
Buffalo Bills                             5-1      
Kansas City Chiefs                   8-1      
Philadelphia Eagles                 9-1      
Tampa Bay Buccaneers           9-1      
Green Bay Packers                  10-1    
Los Angeles Rams                   14-1    
Baltimore Ravens                    16-1    
Miami Dolphins                      16-1    
Los Angeles Chargers              20-1    
San Francisco 49ers                20-1    
Denver Broncos                      22-1    
Minnesota Vikings                  25-1    
Cincinnati Bengals                  28-1    
Indianapolis Colts                   33-1    
Dallas Cowboys                       45-1    
Cleveland Browns                   50-1    
Arizona Cardinals                    66-1    
Jacksonville Jaguars                66-1    
New Orleans Saints                 66-1    
New York Giants                     66-1    
Tennessee Titans                    66-1    
New England Patriots             75-1    
Las Vegas Raiders                   80-1    
Detroit Lions                           100-1  
Pittsburgh Steelers                 125-1  
Carolina Panthers                   150-1  
Washington Commanders      150-1  
Chicago Bears                         200-1  
New York Jets                         250-1  
Atlanta Falcons                       300-1  
Seattle Seahawks                    400-1  
Houston Texans                      500-1                              
NFC                            
Philadelphia Eagles                 7-2       (+350)
Green Bay Packers                  4-1      
Tampa Bay Buccaneers           4-1      
Los Angeles Rams                   6-1      
Minnesota Vikings                  9-1      
San Francisco 49ers                10-1    
Dallas Cowboys                       22-1    
Arizona Cardinals                    28-1    
New Orleans Saints                 28-1    
New York Giants                     33-1    
Detroit Lions                           55-1    
Washington Commanders      66-1    
Carolina Panthers                   80-1    
Chicago Bears                         100-1  
Atlanta Falcons                       150-1  
Seattle Seahawks                    200-1                             
AFC                             
Buffalo Bills                             3-1      
Kansas City Chiefs                   4-1      
Miami Dolphins                      7-1      
Baltimore Ravens                    8-1      
Denver Broncos                      11-1    
Los Angeles Chargers              11-1    
Cincinnati Bengals                  14-1    
Indianapolis Colts                   16-1    
Cleveland Browns                   25-1    
Jacksonville Jaguars                33-1    
Tennessee Titans                    33-1    
Las Vegas Raiders                   40-1    
New England Patriots             40-1    
Pittsburgh Steelers                 66-1    
New York Jets                         125-1  
Houston Texans                      250-1                                 
AFC East                                 
Buffalo Bills                             -275    
Miami Dolphins                      +210   
New England Patriots             +2500
New York Jets                         +6600                           
AFC North                              
Baltimore Ravens                    -125    
Cincinnati Bengals                  +275   
Cleveland Browns                   +350   
Pittsburgh Steelers                 +1600                            
AFC South                              
Indianapolis Colts                   +110   
Jacksonville Jaguars                +200   
Tennessee Titans                    +275   
Houston Texans                      +3300                                   
AFC West                               
Kansas City Chiefs                   -110    
Denver Broncos                      +275   
Los Angeles Chargers              +285   
Las Vegas Raiders                   +1800                             
NFC East                                 
Philadelphia Eagles                 -375    
Dallas Cowboys                       +600   
New York Giants                     +600   
Washington Commanders      +2800                               
NFC North                              
Green Bay Packers                  -115    
Minnesota Vikings                  +155   
Detroit Lions                           +750   
Chicago Bears                         +1600                                   
NFC South                              
Tampa Bay Buccaneers           -375    
New Orleans Saints                 +550   
Carolina Panthers                   +850   
Atlanta Falcons                       +1800                                 
NFC West                               
Los Angeles Rams                   -150    
San Francisco 49ers                +175   
Arizona Cardinals                    +750   
Seattle Seahawks                    +4000
All odds courtesy of BetOnline here
- Don Shapiro, Gambling911.com