Multiple Bingo Halls Raided in Alabama
Published on:
Apr/12/2019
More than a dozen individuals were arrested following the raids of four illegal Bingo halls in Alabama this week, all in Jefferson County.


START YOUR OWN SPORTSBOOK - 6 MONTH FREE TRIAL
All of the arrests were of individuals who were employed or working inside of the facilities, according to the office of the Attorney General.
Attorney General Steve Marshall has said that state law is clear - that slot machines and electronic bingo operations are illegal.
Over 1,100 electronic bingo machines were seized in total.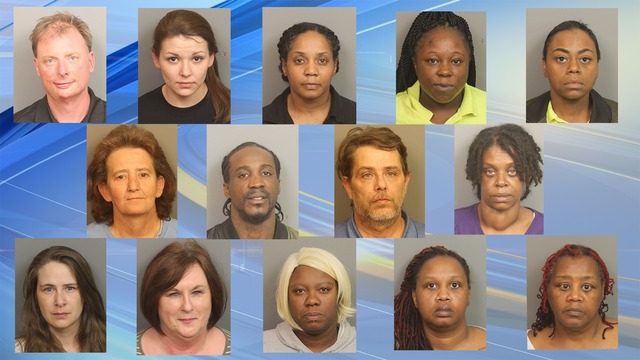 "Spin It & Win It" (Graysville, AL)

Manager William Thomas Manning, Jr.  – one count of promoting gambling and possession of gambling devices (97)

Amber Marello – one count of promoting gambling

"Super Highway Bingo" (Brighton, AL)

Manager Madge Rowena Warren – one count of promoting gambling and possession of gambling devices (219)

Kimberly Jones – one count of promoting gambling

Litisa Marcell Gates – one count of promoting gambling

"Southwind Bingo" (Midfield, AL)

Manager Teresa Dunn – one count of promoting gambling and possession of gambling devices (370)

Kelley Headley –  one count of promoting gambling

Robert Foster – one count of promoting gambling

Gary Wilson – one count of promoting gambling

Siscily Toles – one count of promoting gambling

Janson Wilborn – one count of promoting gambling

Chandler Wilborn – one count of promoting gambling

Sherita Gunter – one count of promoting gambling

"Fun N Games Arcade" (Brighton, AL)

Manager Danielle McNeely -  one count of promoting gambling and possession of gambling devices (251)

Sharon Young – one count of promoting gambling

Tina Anthony – one count of promoting gambling

Shaunta Smith – one count of promoting gambling

Walidah Young – one count of promoting gambling
- Jagajeet Chiba, Gambling911.com