Minnesota is a Case Study in Why Sports Betting Bills Can't Pass in Some States
Published on:
Feb/22/2023
California had tried for the better part of a decade without any luck and the same dynamics remain in place.  Such is the state of gambling expansion here.
I once sat beside a woman representing a pro online poker lobbyist group enroute to San Francisco from Miami. 
She assured me that internet poker would become legalized in California that same year.  It was something like the third year of trying and subsequent years concluded with the same result.  No way Jose.  It just ain't happening.
It doesn't help that the California legislative body pretty much shuts down before the second half of each year.
It probably wouldn't make any difference.  Two sets of tribes have their own agendas.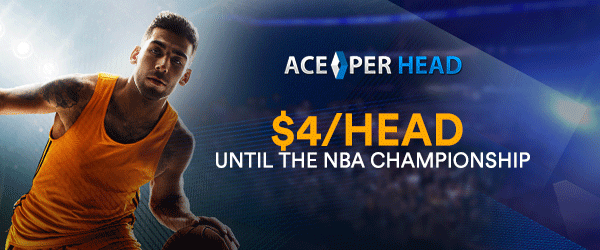 In the case of poker, one group wanted PokerStars, the other side did not.  It was pretty cut and dry.  One can use their imagination in determining who backed the proponents of online poker.
Last year, we all got to witness this in what amounted to a public trainwreck as similar sides pushed for different agendas on the sports betting front.  One group of tribes wanted sports gambling only at their establishments, the other wanted mobile.  The later had the support of "outsiders", DraftKings and FanDuel mainly. Neither referendum appealed to voters however.
Meanwhile in Florida we are learning that PCI Gaming, d/b/a Wind Creek Hospitality, officially announced their agreement to acquire Miami, Florida based Magic City Casino earlier this month.  The later had sued to prevent the Seminoles from moving forward with their ambitious plan to operate mobile sports betting sites....alone.  Magic City Casino's owners were successful in their mission to destroy the Seminoles dream.
It shouldn't come as a surprise that some industry professionals celebrated the news of the planned acquisition.  Enter the Debbie Downers here at Gambling911 to break it to them not-so-gently.  These tribes hate each other.  They've had their fights in court in past years.
While I don't pretend to be an expert on tribe relationships, it should be noted that the Seminoles/Miccosukee are still considered renegade Creek Indians to this day.  And the Seminoles/Miccosukee remain a force in Miami Dade and Broward Counties.  It is the Seminoles who own and operate the Hard Rock and famed Guitar Hotel.
But the Poarch Band of Creek Indians are moving in with relative ease.  We don't see the Seminoles rolling out the red carpet any time soon, so let's not pop the cork on that champagne.
"We are excited to grow our footprint in another major metropolitan area, this time in Miami, Florida" said Stephanie Bryan, Tribal Chair & CEO of Wind Creek parent Poarch Band of Creek Indians. "Our expansions in Pennsylvania, Illinois, and now Florida provide us the ability to take care of and grow opportunities for our Tribe. We look forward to becoming a valued partner in the Miami community."Wind Creek strives every day to provide its guests an escape from everyday life into a fantasy world of games and excitement. A brick and mortar facility in Miami allows the organization to expand those efforts for current guests to a new and vibrant market.
"Southern Florida is a natural connection from our properties in Aruba & Curacao, our properties in Alabama and the Florida Panhandle", observed Jay Dorris, CEO and President of Wind Creek. "With close proximity to Miami International Airport, the location is fantastic for players from all Wind Creek properties, and gives Miami locals an easy way to experience the Wind Creek brand everywhere we operate."
The extended forecast for mobile sports betting in Florida is, well, stormy....for the next few years, maybe the next few decades.
So next we move onto Minnesota where the forecast is more on the cloudy to maybe partly cloudy side over these next couple of years, but stormy in 2023.
It was just announced that the tribes there will have exclusivity to sports betting, including mobile, per newly introduced legislation.
Well, let's put it a different way.....they think they will have exclusivity.
This bill mostly mirrors the one that failed in the last session. 
Republican lawmakers want legalized sports gambling in the state just as much as the Democrats.
But the Republicans also do not want the tribes to have a monopoly.
Representative Pat Garafolo, R-Farmington is the self-proclaimed "Godfather of sports betting".  He's made it abundantly clear that, without the involvement of Shakopee's Canterbury Park, he won't support this latest legislation.
"And if I'm not voting for it—it is difficult to imagine any other GOP member does," he said in a statement echoed by Senator Jeremy Miller, R-Winona, who is sponsoring a separate piece of legislation.
In Minnesota, there are seven Anishinaabe (Chippewa, Ojibwe) reservations and four Dakota (Sioux) communities. They wield the power in the state and it's doubtful they will be budging when it comes to allowing a race track operator in on the lucrative sports betting industry.  Minnesota tribes have killed previous versions of sports betting legislation.
The race tracks and racino industry have the Republicans in their corner.  And therein lies the problem.  The tribes are mostly partnered with Democrats.
The other race track, Running Aces, responded that their track's future depends on being in on the expanded gambling options.
"A sports betting bill that excludes Running Aces jeopardizes the future of the horse racing industry in Minnesota," CEO Taro Ito said in a statement.
Randy Sampson, CEO of Canterbury Park in Shakopee, said in a statement that the Minnesota gambling market is strong enough to aid the tribes and to use for enhanced purses at the tracks. "This combination will provide the broadest possible economic benefits for the state," he said.
Senate sponsor Matt Klein, DFL-Mendota Heights, said in introducing the bill, "Minnesotans are demanding sports betting really, and they are in many cases already accessing it on a black market. And much as with Sunday [liquor] sales a number of years ago, they often don't understand why their wishes are being obstructed by government and creating inconveniences in their lives."
Klein acknowledges he does not have the votes right now.
The Democratic–Farmer–Labor Party (DFL) controls the Senate chamber by a single vote but at least one Democrat, Sen. John Marty of Roseville, says he opposes gamblng expansion.
Neither the house or senate chamber is expected to vote on sports betting legislation before April.  The state's legislative period runs to nearly the end of May (the 22nd this year, to be precise).  That gives us a window of approximately six weeks.
Unlike California and Florida, Minnesota could see legalized sports wagering become a reality sooner than later should Democrat, Sen. John Marty hop on board.  That's not likely.  Marty is steadfast in his beliefs.  He previously opposed the Vikings stadium deal.  That NFL franchise just happens to be backing the "tribe-exlusivity" bill for Sports gambling.
Just look at Marty's Wikipedia page to get a sense of why he's not likely to budge.
Marty has pushed for legislation that was initially dismissed as being politically impossible due to opposition of powerful interest groups, eventually building support and passing legislation several years later.
Don't hold your breath waiting for legalized sports betting in Minnesota this year.
- Chris Costigan, Gambling911.com Publisher