Giants-Packers London Betting Props: Game Marks a First in 32
Published on:
Oct/05/2022
Sunday morning's London NFL game between the Giants and Packers might seem like one of the best matches from "across the pond", and with good reason.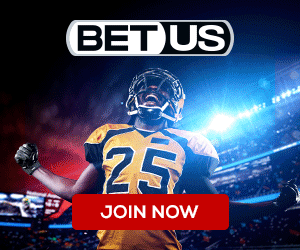 Our friends at BetUS note that this will be the first London game in 32 where both teams have winning records.
This Sunday will mark the 1st time in 32 games, that a London game featured two teams with winning records (3-1)

WHO WILL BE CROWNED WINNER IN LONDON? https://t.co/r3wcSb5L8f#NFLTwitter #SNF #TogetherBlue #GoPackGo #GamblingTwitter pic.twitter.com/yLDAUJiR2M

— BetUS Pro Football (@BetUSProFB) October 5, 2022
For the Giants there are injury concerns.  Quarterback Daniel Jones suffered an ankle sprain in the Giants 20-12 win over the Chicago Bears.  Tyrod Taylor left Sunday's game after sustaining a concussion.
Jones practiced on Wednesday, while Taylor remained in concussion protocol.
"I'm not surprised, he's a pretty tough individual," Giants coach Brian Daboll said of Jones. "I think he's made a lot of progress since after the game and he's been in the treatment room pretty consistently throughout these last couple days, so we'll put him out there, give him some reps and see where he's at."
The line on this game was coming in at Green Bay -7.5, as high as -8.5 and as low as -6.5.  Even without the Giants quarterback concerns, we still have a slight underlay with our number coming out to 8.8.
Green Bay is making its first trip to London, while the Giants played there in 2007 and 2016.
"The preparation is going to be absolutely critical, especially the mental preparation, because you're going to be out of rhythm in terms of your schedule, the practice schedule," said Packers coach Matt LaFleur. "And, you try to keep it as normal as possible like a typical week. But, let's face it, it's anything but."
Giants vs. Packers London Game Player Props
Sun, Oct 09, 2022 EST
Rot     Saquon Barkley (NYG) Total Rushing Yards     Moneyline
1041     Over  77½  Rushing Yards     -115
1042     Under  77½  Rushing Yards     -115
Must Play for action.
Rot     Saquon Barkley (NYG) Total Receiving Yards     Moneyline
1051     Over  26½  Receiving Yards     -110
1052     Under  26½  Receiving Yards     -120
Must Play for action.
Rot     Aaron Rodgers (GB) Total Passing Yards     Moneyline
2001     Over  232½  Passing Yards     -115
2002     Under  232½  Passing Yards     -115
Must Start for action.
Rot     Aaron Rodgers (GB) Total Completions     Moneyline
2003     Over  22½  Completions     -120
2004     Under  22½  Completions     -110
Must Start for action.
Rot     Aaron Rodgers (GB) Total Passing Attempts     Moneyline
2005     Over  32½  Passing Attempts     -125
2006     Under  32½  Passing Attempts     -105
Must Start for action.
Rot     Aaron Rodgers (GB) Total Touchdown Passes     Moneyline
2007     Over  1½  TD Passes     -165
2008     Under  1½  TD Passes     +135
Must Start for action.
Rot     Aaron Rodgers (GB) Total Interceptions     Moneyline
2011     Over  ½  Interceptions     +210
2012     Under  ½  Interceptions     -260
Must Start for action.
Rot     Aaron Rodgers (GB) Longest Completion     Moneyline
2013     Over  33½  Yards     -120
2014     Under  33½  Yards     -110
Must Start for action.
Rot     Aaron Jones (GB) Total Rushing Yards     Moneyline
2041     Over  58½  Rushing Yards     -115
2042     Under  58½  Rushing Yards     -115
Must Play for action.
Rot     Aaron Jones (GB) Longest Rush From Scrimmage     Moneyline
2047     Over  15½  Yards     -110
2048     Under  15½  Yards     -120
Must Play for action. Must have 1 Rush Attempt for Action.
Rot     Aaron Jones (GB) Total Receiving Yards     Moneyline
2051     Over  22½  Receiving Yards     -120
2052     Under  22½  Receiving Yards     -110
Must Play for action.
Rot     Aaron Jones (GB) Longest Reception     Moneyline
2053     Over  12½  Yards     -115
2054     Under  12½  Yards     -115
Giants vs. Packers London Game Prop Bets
Rot     First Scoring Play Of The Game     Moneyline
3007     Giants TD         +320
3008     Giants FG         +400
3009     Giants Any Other Score         +5500
3010     Packers TD         +140
3011     Packers FG         +275
3012     Packers Any Other Score         +5000
Rot     Double Result     Moneyline
3035     Giants/Giants         +500
3036     Giants/Tie         +4000
3037     Giants/Packers         +550
3038     Tie/Giants         +2200
3039     Tie/Tie         +4000
3040     Tie/Packers         +1200
3041     Packers/Giants         +1000
3042     Packers/Tie         +4000
3043     Packers/Packers         -150
Rot     Winning Margin     Moneyline
3089     Giants to win by 1-6 pts         +550
3090     Giants to win by 7-12 pts         +1200
3091     Giants to win by 13-18 pts         +2500
3092     Giants to win by 19-24 pts         +8000
3093     Giants to win by 25-30 pts         +10000
3094     Giants to win by 31-36 pts         +11000
3095     Giants to win by 37-42 pts         +12500
3096     Giants to win by 43 or More pts         +14000
3097     Packers to win by 1-6 pts         +300
3098     Packers to win by 7-12 pts         +375
3099     Packers to win by 13-18 pts         +425
3100     Packers to win by 19-24 pts         +650
3101     Packers to win by 25-30 pts         +1200
3102     Packers to win by 31-36 pts         +2000
3103     Packers to win by 37-42 pts         +3300
3104     Packers to win by 43 or More pts         +4000
3105     Tie         +5000
- Ean Lamb, Gambling911.com