Entain Voted Most Socially Responsible Gambling Company....After Receiving Record Fine
Published on:
Sep/26/2022
Entain has done it again.  But it feels a little like the Twilight Zone.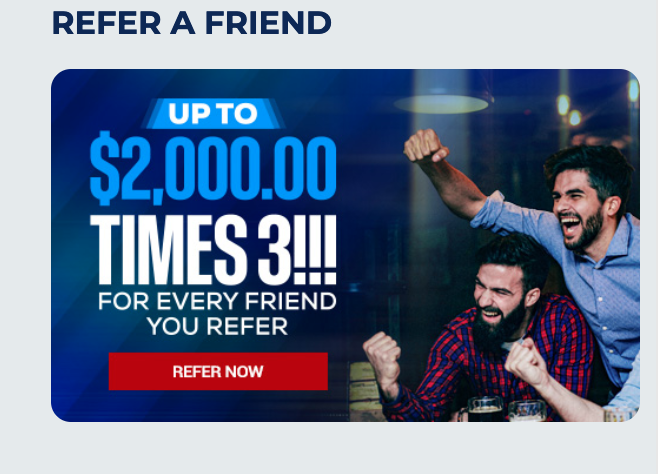 The betting firm was just awarded the "Most Responsible Gambling Company" at last week's SBC Summit Barcelona.
To be clear, these gaming conference awards are right up there with those sham Russian referendums in the Ukraine.  Our friends at SBC certainly don't have a monopoly on these types of galas.  All the conferences feature them.
But if you are going to dole out an award for "Socially Responsible Gambling Operator" of 2022, you might want to give it to a company that was not just handed down a record £17M for failing to be socially responsible.
The fine last month was specifically for "failure to adhere to social responsibility and anti-money laundering (AML) safeguards."
The irony was not lost on a number of industry operators on LinkedIn, many of whom just offered the tearing laughter emoji.
But Entain couldn't help but gloat.
"We've been crowned Socially Responsible Operator of the Year at the SBC Awards 2022!

"As part of our strategic commitment to sustainability, we've worked tirelessly to lead the industry in safe and responsible gaming. From cutting-edge technologies, AI and machine learning to hyper-personalise player behaviours and reduce harmful play, to best-in-class governance and wider ESG.

"To win this award at the SBC Awards last week is recognition of the hard work and dedication of our Entainers around the world to put sustainability and responsibility at the forefront of everything we do."
In other news, Entain and its two U.S. partners, MGM and MGM (yeah, we know, they are the same thing), joined forces with three other companies that are actually not releated to "Launch Principles for Responsible Gaming".  Who would have thunk it?
The 12 principles are derived from four core attributes:
1. We participate only in legal markets that provide consumer protections.
2. We strive to instil responsible gaming culture throughout our respective businesses.
3. All forms of online gaming should be a fun activity and enjoyed as a form of entertainment.
4. While the vast majority of individuals can enjoy online gaming in a responsible way, some individuals need additional tools and support related to their gaming activities.
The other eight must still be coming.
Martin Lycka, Entain's Senior Vice-president for American Regulatory Affairs and Responsible Gambling, commended the collaborators for recognizing a national need and committing their respective organizations to action. "These principles mark an important milestone, and I am delighted other leading operators have joined us in this commitment to responsible gaming in the rapidly growing U.S. markets, as responsibility sits at the heart of our business. It's truly a first for this market and a significant step for addressing problem gaming on a consistent basis."
He added, "We have the research, the data, the partners---all the tools to establish an effective nation-wide code of responsible gaming principles. And we hope our industry and state regulators will join us in advancing these principles," he said.  "Our patrons deserve it."
And you're £17M poorer.
You can't make this stuff up.
- Nagesh Rath, Gambling911.com