Chiefs-Bucs Week 4 Game Threatened By Ian
Published on:
Sep/28/2022
So last season, the New Orleans Saints began the season with a "home" game in Jacksonville in the aftermath of Hurricane Ida. In 2017, the two South Florida teams had their Week 1 encounter moved to Week 11 to avoid Hurricane Irma. In 2008, it was Hurricane Ike and the damage it caused in Houston that moved the Cincinnati Bengals-Houston Texans game.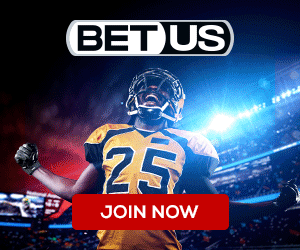 At this writing, Ian expected to make landfall Wednesday night/Thursday morning in the Tampa area, meaning it clears the region by Sunday. However, as with previous storms, especially a storm predicted to be a Category 4 by the time it makes landfall in Florida, the community needs its resources to accommodate things far more important than a football game. So, even though the storm may be history by then, the game could be moved. 
As for now, the only official decision is that the Bucs will spend the week in Miami preparing for the game. Where or when the game is ultimately played isn't known. 
Garrett Rolls Car After Practice 
Good news is that Cleveland Browns' defensive end Myles Garrett was released the same day he was admitted. A frightening one-car accident after he left the team's practice facility led to the hospital visit.   
Garrett and his passenger reportedly sustained injuries, however. He was wearing his seat belt, and didn't break any bones. 
Reports say that at the conclusion of Monday's practice, Garrett was driving on a wet road when he swerved to avoid an animal, leading to an overcorrection and multiple flipping of his vehicle.  
With no more news about the severity of the injuries released, the Sunday status (Cleveland at the Atlanta Falcons) of a leading choice in Defensive Player of the Year wagering is not known. Garrett is listed at +500, as per NFL odds, that's second to the Dallas Cowboys' Micah Parsons. 
Slater Missing Rest of Season 
If it wasn't for bad luck, the Los Angeles Chargers wouldn't have any luck at all. 
This is on top of center Corey Linsley missing last week's home blowout loss to the Jacksonville Jaguars with an injured knee. Throw in Keenan Allen missing (hamstring), J.C. Jackson out (ankle) and Joey Bosa departing Sunday with what is being called a "significant groin injury." 
The injury to Slater is by far the biggest, because not only is it a season-ending one, he's the key cog in the wheel that keeps Herbert healthy and functional. Now, without Slater, and with Herbert's ribs still not well, offense of the Bolts has taken a hit, and it's significant. 
Bosa/s absence is big, but Khalil Mack can help with that. When it comes to quality left tackles to replace Slater, LA lacks one. 
At least the schedule is forgiving, with the Chargers off to Houston to face the moribund Texans. 
St. Brown Injury Is Not Serious 
There's some better news out of Detroit. Sensational second-year wide receiver Amon-Ra St. Brown injured his ankle Sunday, but Monday tests showed the issue wasn't long-term. 
St. Brown played through the injury in the Lions' late-game loss to the Minnesota Vikings, six catches and 73 yards. However, his status for Sunday's game home against the Seattle Seahawks isn't known. Detroit is listed as a 4½-point favorite, according to NFL odds.  
The injury did contribute to him falling short of a ninth consecutive game with at least eight catches. That incomplete feat would've set an NFL record. He will have to be satisfied at being tied (with Michael Thomas and Antonio Brown). 
- Don Shapiro, Gambling911.com