California Sports Betting Initiatives Heading for Defeat
Published on:
Oct/04/2022
If the latest polls are any indication, legalized sports betting won't be coming to California any time soon.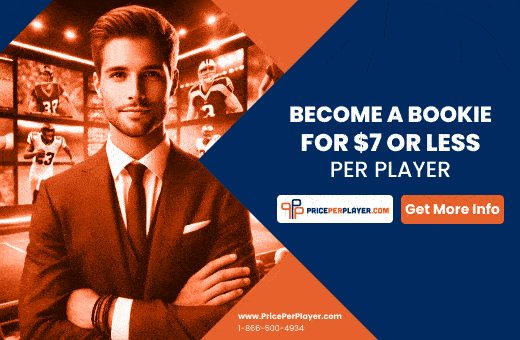 A Los Angeles Times-UC Berkeley survey shows overwhelming opposition to Propositions 26 and 27. 
California Proposition 26, Legalize Sports Betting on American Indian Lands Initiative, would allow for sports betting on tribal land and at four horse racing tracks.  Gambling attorney I. Nelson Rose pointed out how that particular prop unnecessarily seeks to punish the state's card rooms out of vengeance.
"The tribes are furious that the clubs are offering '22'. making small changes in the rules for blackjack and throwing some jokers into the deck.  Worse, the clubs got the State Legislature to allow games with a dealer-banker, usually an outside company with more than enough money to cover the bets of all the other players.  The only limitation is the position must be offered to everyone at the table every third hand.
"The tribes claim that in practice, the clubs' dealer-banker position does not actually rotate, making the games indistinguishable from casino banking games.
"So they sued, alleging unfair competition and public nuisance."
Then there is Proposition 27, pushed by sports betting powerhouses DraftKings, FanDuel and others.  They would partner with specific tribes to offer mobile sports gambling.
Some of the local media has pointed out "dishonesty" when it comes to Prop 27.
Tom Elias of US Today writes: "The measure's very title does not even hint at its purpose. The official name of this putative law is the "California Solutions to Homelessness and Mental Health Support Act." Where's the beef? Where's the wagering?"
The DraftKings, FanDuel initiative offers very little in the way of consumer protections.
Prop 26, on the other hand, will provide "strict consumer protections to promote responsible sports wagering and protect children and public health, such as: Requiring adults 21 or older to be physically present in a (licensed) facility to place sports wagers…"
Elias adds: "The dishonesty of the current Prop. 27 has been obvious in its television commercials", which ate up the lion's share of the $403 million raised as of mid-September for both 26 and 27.
"Those ads imply most of the money raised by 27 would go to house the homeless. In fact, homeless causes already getting state and federal money would receive 85% of the taxes on online sports betting.
"Not 85% of the revenue, as the ads imply, but 85% of the taxes, some of the remainder going to pay for a new bureaucracy to regulate sports betting, under supervision of the state attorney general."
The public gets it, though they're not exactly high on Prop 26 either.
According to the poll results released on Tuesday, Proposition 26 has the support of 31% of voters while Proposition 27 has the support of just 27% of voters.
- Gilbert Horowitz, Gambling911.com