Bills vs. Dolphins Prop Bets Week 3 NFL
Published on:
Sep/24/2022
The Bills are a -5.5 favorite in Miami for this AFC East Week 3 matchup of two undefeated teams.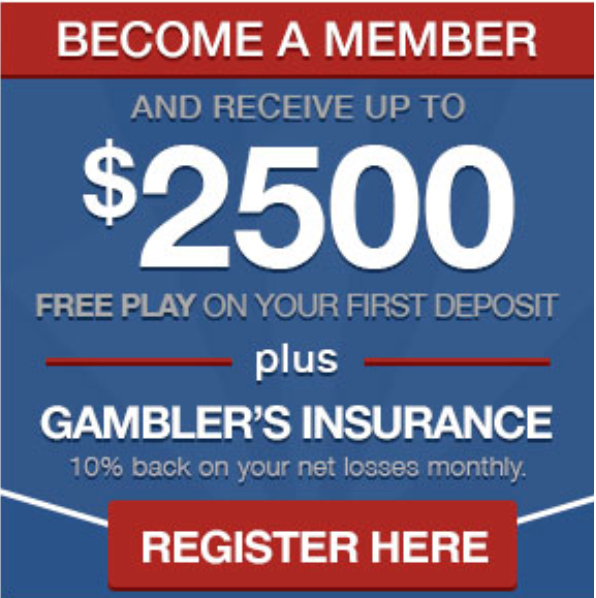 The line has moved from -6 to -4.5. We get a number of 3.83 Bills. That is a 1 to 2-point Overlay.
The four games with lines that have stayed under the 6 without crossing above that number have all resulted in the dog winning.
The best comparable is Philadelphia 3-5 to 5.5 Detroit woth the home dog covering and an Overlay of 1.5.
Buffalo has won the last seven games in this series, all but one by more than a field goal.  
Bills vs. Dolphins Prop Bets
Rot     Josh Allen (BUF) Total Passing Yards     Moneyline
1001     Over  277½  Passing Yards     -115
1002     Under  277½  Passing Yards     -115
Must Start for action.
Rot     Josh Allen (BUF) Total Completions     Moneyline
1003     Over  23½  Completions     -125
1004     Under  23½  Completions     -105
Must Start for action.
Rot     Josh Allen (BUF) Total Passing Attempts     Moneyline
1005     Over  34½  Passing Attempts     -125
1006     Under  34½  Passing Attempts     -105
Must Start for action.
Rot     Josh Allen (BUF) Total Touchdown Passes     Moneyline
1007     Over  1½  TD Passes     -200
1008     Under  1½  TD Passes     +165
Must Start for action.
Rot     Josh Allen (BUF) Total Interceptions     Moneyline
1011     Over  ½  Interceptions     Ev
1012     Under  ½  Interceptions     -130
Must Start for action.
Rot     Josh Allen (BUF) Longest Completion     Moneyline
1013     Over  37½  Yards     -120
1014     Under  37½  Yards     -110
Must Start for action.
Rot     Josh Allen (BUF) Total Rushing Yards     Moneyline
1015     Over  38½  Rushing Yards     -115
1016     Under  38½  Rushing Yards     -115
Must Start for action.
Rot     Devin Singletary (BUF) Total Rushing Yards     Moneyline
1041     Over  39½  Rushing Yards     -115
1042     Under  39½  Rushing Yards     -115
Must Play for action.
Rot     Devin Singletary (BUF) Longest Rush From Scrimmage     Moneyline
1047     Over  12½  Yards     -105
1048     Under  12½  Yards     -125
Must Play for action. Must have 1 Rush Attempt for Action.
Rot     Devin Singletary (BUF) Total Receiving Yards     Moneyline
1051     Over  10½  Receiving Yards     -115
1052     Under  10½  Receiving Yards     -115
Rot     Tua Tagovailoa (MIA) Total Passing Yards     Moneyline
2001     Over  259½  Passing Yards     -115
2002     Under  259½  Passing Yards     -115
Must Start for action.
Rot     Tua Tagovailoa (MIA) Total Touchdown Passes     Moneyline
2007     Over  1½  TD Passes     -115
2008     Under  1½  TD Passes     -115
Must Start for action.
Rot     Tua Tagovailoa (MIA) Total Interceptions     Moneyline
2011     Over  ½  Interceptions     -125
2012     Under  ½  Interceptions     -105
Must Start for action.
Rot     Tua Tagovailoa (MIA) Longest Completion     Moneyline
2013     Over  36½  Yards     -115
2014     Under  36½  Yards     -115
Must Start for action.
Rot     Tua Tagovailoa (MIA) Total Rushing Yards     Moneyline
2015     Over  5½  Rushing Yards     -115
2016     Under  5½  Rushing Yards     -115
Must Start for action.
Rot     Chase Edmonds (MIA) Total Rushing Yards     Moneyline
2041     Over  34½  Rushing Yards     -110
2042     Under  34½  Rushing Yards     -120
Must Play for action.
Rot     Chase Edmonds (MIA) Total Rushing Attempts     Moneyline
2043     Over  9½  Rush Attempts     -105
2044     Under  9½  Rush Attempts     -125
Must Play for action. Must have 1 Rush Attempt for Action.
Rot     Chase Edmonds (MIA) Longest Rush From Scrimmage     Moneyline
2047     Over  11½  Yards     Ev
2048     Under  11½  Yards     -130
Rot     Winning Margin     Moneyline
3089     Bills to win by 1-6 pts         +300
3090     Bills to win by 7-12 pts         +425
3091     Bills to win by 13-18 pts         +550
3092     Bills to win by 19-24 pts         +900
3093     Bills to win by 25-30 pts         +1400
3094     Bills to win by 31-36 pts         +2200
3095     Bills to win by 37-42 pts         +4000
3096     Bills to win by 43 or More pts         +4500
3097     Dolphins to win by 1-6 pts         +425
3098     Dolphins to win by 7-12 pts         +850
3099     Dolphins to win by 13-18 pts         +1400
3100     Dolphins to win by 19-24 pts         +3500
3101     Dolphins to win by 25-30 pts         +5500
3102     Dolphins to win by 31-36 pts         +8000
3103     Dolphins to win by 37-42 pts         +10000
3104     Dolphins to win by 43 or More pts         +11000
3105     Tie         +6000
- Dan Shapiro, Gambling911.com