The line on the Georgia Bulldogs @ South Carolina Gamecocks game hasn't moved more than a half point off the -24.5 and only to the -24 over the course of this week.  That could change in the final hours but the trend is for this not to occur.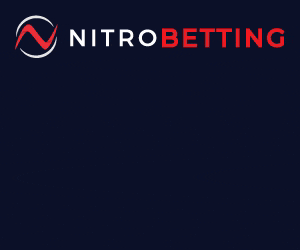 Georgia has the second highest power rating in the nation after Alabama, 94.31 with South Carolina at 74.26 (plus home field advantage of 2.42) providing us with a magic number of 17.63.  This gives us an overlay of just shy of 7 points.
Upwards of 65% of the spread action was coming in on UGA as of Friday afternoon on the -24.5 number. 
At home last year, Georgia won by 27 points.  They easily covered the current number the year prior.  But South Carolina won outright in 2019 and covered the 24.5 number by a half point.
Pete Fiutak of CollegeFootballNews.com writes that Georgia hasn't cranked up the ground game quite yet, but it might not need to.
"Arkansas QB KJ Jefferson hit 18-of-21 throws on the Gamecocks, and Bennett might do the same".
The Gamecocks are having a terrible time on third downs, both sides of the ball, leads us to suggest staying clear of this game despite the significant overlay that might normally favor South Carolina.
Oklahoma Sooners vs. Nebraska Huskers
Scott Frost is worth about four points, added to the + spread. At least that's what the oddsmakers are suggesting.  Frost was fired the day after Nebraska lost to Georgia Southern on Saturday and the line immediately dropped from +14 to +10.5.
The Sooners were coming in with an 86.23 rating and Nebraska 71.66 plus home field.  We get a number of 12.15.  The line opened as a 2-point overlay and was now around a 1.5 underlay.
Purdue Boilermakers vs. Syracuse Orange
Purdue had a Sagarin power rating of 78.74, Syracuse 76.55 with home field advantage, giving us a number of 0.23 with Syracuse having the lean.  Syracuse was now the -2 point favorite and we're seeing close to a 2-point overlay.  This one opened EVEN for the most part. The dogs went 6-2 in key College Football games where there was an overlay in this range last week. Bovada was yet to hit the 2.  It's line range went from PICK'EM to -1.5.  The favorites each covered in NFL games last week that featured an overlay between 1 and 1.5 points.
WKU Hilltoppers vs. Indiana Hoosiers
The Sagarin power ratings have WKU (67.28) Indiana (69.36) and the Hoosiers get home field advantage for a number of 4.50.  The WKU-Indiana game line has mostly been -6.5, unchanged throughout the week as we headed into Friday evening.  This put us in 2-point overlay territory.  As noted above, six dogs came out on top in College Football as overlays of 1 to 2 points, two favorites did as well. 76% of the early action was on the Hilltoppers.
We anticipate Indiana looking ahead and, as a result, we do not see the Hoosiers winning by more than the Sagarin number, which is 4.50.  WKU for the cover here +6.5.
All of these games start at 12 pm ET.
- Dan Shapiro, Gambling911.com