2022 Week 3 NFL Overlays, Underlays, Line Movements
Published on:
Sep/24/2022
We look at two key numbers and how the line behaved above or below those numbers: 3 and 7.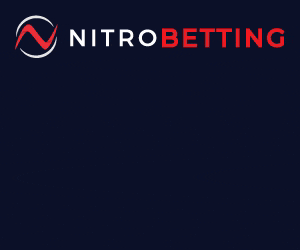 Three and Under
Over the first two weeks we have had three NFL games stay below the 3.5. 
Buffalo -2.5 LA Rams resulted in the road favorite Buffalo covering with a lopsided win on the road. The line on this game was determined to have been accurate.
New England ranged from a -1 to -2.5 favorite in Pittsburgh and also won handily.  This, too, featured an accurate line that closed as a slight 1-point overlay. 
Minnesota came into Philadelphia as a +1.5 or +2.5 dog depending on the book.  The line was alternating between these numbers as opposed to any actual movement.  The home favorite Eagles covered with a big win.  We had an Underlay of 2 to 3 points on this game.
As you can see, the favorites have enjoyed success early on in this scenario.  We only examined games that had hit the 2.5 or 3.
Now let's look at this week's games that fall into this range.
Ravens vs. Patriots - The line on this game had been moving from -3 to -2.5 favoring Baltimore. 
Analyzing the power ratings we end up with a number of 0.04 favoring New England. This suggests there is a 2 to 2.5 overlay on the Ravens-Pats game.
While tempting to take the Ravens, be mindful that New England is yet to cover the spread even with a win last week. This is going to be one angry birds team, however.
The Ravens are 4-0 Against The Spread in their last 4 games following a ATS loss.  The Patriots are 6-2 ATS in their last 8 games following a straight up win.
The home team has won the last four games in this series dating back to 2016.
Saints vs. Panthers - The line on this game is moving between New Orleans -2.5 and -3 all week.
We get a number of Saints -1.74.  The line is a 1 point overlay for the most part.  This one is more comparable with the Bills-Rams Week 1 game as the line is nearly accurate and the favorite is the away team.  New Orleans just isn't as good as Buffalo.
The Saints are 11-3 ATS in their last 14 road games vs. a team with a losing home record and 8-3 Against The Spread in their last 11 games following a ATS loss.
The Panthers are 0-6 ATS in their last 6 vs. NFC and the Saints are 6-2 ATS in their last 8 meetings in Carolina.  New Orleans has mostly owned this series of late.
Carolina will need this one bad as they head to London to face a good Vikings team next week.
Texans vs. Bears - This one has mostly trended from Bears -2.5 to -3, though some books opened on the 3 and a number of books were still on the 2.5 overnight.  We get a number of 2.98, which is right on the money. 
The comparable game would be last week's Vikings-Eagles showdown with Philadelphia covering as the home favorite, however, we did have an underlay as much as 3 points in that one. 
The Texans are 2-0 Against The Spread but are 7-16-1 ATS in their last 24 games following a ATS win.
The Bears are 4-9 ATS in their last 13 games following a Straight Up loss of more than 14 points and 4-10 ATS in their last 14 games overall.
Lovie Smith will coach against his former team for the second time in his career.  But Chicago's top run game may prove to be too much.
Three and Over
Rams vs. Cardinals - There were a few very early 4.5's but this line has mostly gone from LA -4 to -3.5. 
We get a number of Rams 0.14.  There is a 3.5 to 4 point overlay here.
For us, this one resembles last week's Indianapolis -4 to -3 Jacksonville game with the Jaguars coming out on top.  It too featured an overlay of 3 to 4.
The Rams though are 9-1-1 ATS in the last 11 meetings and 7-0 ATS in their last 7 meetings in Arizona.  These were mostly touchdown or greater wins.
The lean will be on Arizona +4.
Seven and Under
The dog had covered in three of the four games meeting this criteria.  Three of these also had lines that were mostly accurate according to the Sagarin power ratings.   Here are the four games.
San Francisco -6.5/-7 Chicago (home dog Chicago covers and wins) San Francisco 6.34 - on the money
Pittsburgh +6.5 to +7 Cincinnati (road dog covers and wins) Cincinnati 5.31 - overlay 1 to 1.5
Baltimore -7 to -6.5 (road favorite Baltimore covers with big win) Baltimore 6.43 on the money (heavy action on Baltimore but line was coming down)
New York Jets +6 / +6.5 Cleveland (road dog Jets cover and win) Cleveland 7.05 on the money to underlay of 1 point.
Chiefs vs. Colts - The line has trended KC -6.5 to -7.5.  Pittsburgh had a similar line trajectory only the Steelers were road dogs in that one.
The number were derived from the power ratings is 4.63.  That gives us an overlay of 2 to 3 points.
Eagles vs. Commanders - This line was moving from Philadelphia -4 to -6.5 (-7).  It has hit the 7 at some books but is not crossing that number. 
The number we get for this game falls under the lowest line: 3.24.  That's an overlay of about 1 to 4 points. 
The line movement is similar to what happened in Week 1 with Philadelphia in Detroit.  The Lions covered in that one.
The series is split in the last four and we see Philadelphia winning by 3, allowing for a Washington +7 cover.
- Ean Lamb, Gambling911.com