World Series of Poker Winner Russ Hamilton UltimateBet Poker Cheat
Published on:
Sep/29/2008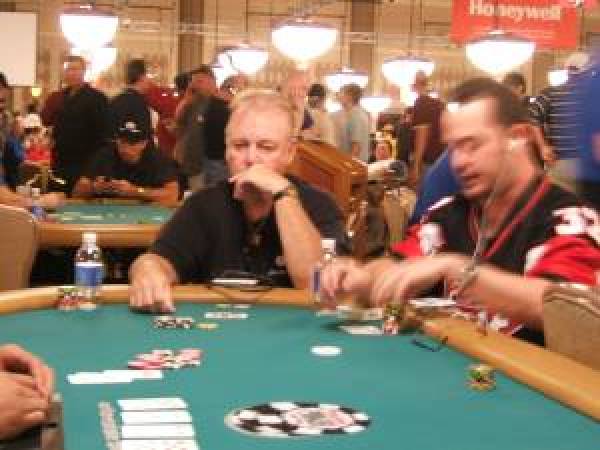 The Kahnawake Gaming Commission today released its findings into a very high profile cheating scandal involving Absolute Poker and, later, the company's sister site, UltimateBet.com.
The audit, which has been underway since August under the direction of Frank Catania Sr., president of Catania Gaming Consultants and former director of the New Jersey Division of Gaming Enforcement, has turned up the name of the main individual responsible for the scheme that siphoned more than $60 million from player accounts, according to the iGaming News Emily Swoboda.
Gambling911.com has learned Monday night that the amount is nowhere even close to the $60 million cited in the iGaming report The cheating, which was first discovered by members of a popular online poker community, has been found to have been perpetrated mainly by Russ Hamilton, the World Series of Poker winner who was formerly associated with Ultimate Bet's affiliate program, according to the commission.
The Commission informed iGaming that other individuals may have been involved.
The news comes just as CBS 60 Minutes is about to finish up production on its story related to the Absolute Poker scandal and due to air shortly. Gambling911.com has learned that they too will be focusing on Mr. Hamilton as well as Allan Grimard, an individual initially considered the prime suspect in the cheating scandal.
Absolute Poker has referred to Grimard as a "consultant" for the company. He had previously served as a low level supervisor at Nine.com, another online gambling firm that operated from the same complex as Absolute.
The commission said it is in contact with the appropriate law enforcement agencies and intends to fully cooperate with the prosecution of all individuals involved. It has also ordered the removal of any persons from the company it deems to be "unsuitable," including all levels of ownership, management and operation, and is required to continue to provide complete details of all day-to-day operations of the company, according to iGaming News.
----
Christopher Costigan, Gambling911.com Publisher