William Hill in Rogue Online Casino Flap
Published on:
Jun/09/2009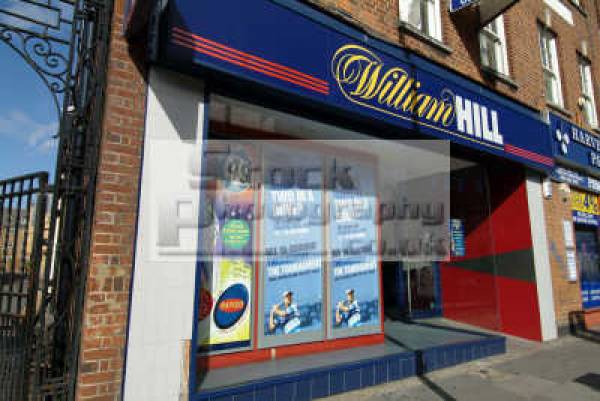 Following a joint partnership deal with online casino giant, Playtech, late last year, it turned out that Great Britain's second largest bookmaker may have inherited a few "rogue" online casino properties.
It all started with one of the cautionary warnings that Casinomeister sounds when casino conduct prejudicial to player welfare has been detected and insufficient response is received from the operation in question.
A "Rogue": an unprincipled person, a scoundrel, a rascal, an undesirable deviation from a standard, the CasinoMeister website points out.
Casinomeister has long been the voice of those indulging in casino gambling whether in Europe, the Americas, and pokies Australia fanatics.  No matter where in the world one might be located, this watchdog site has been serving the gambler since the early days of the internet.
A posting at the CasinoMeister forum attempts to explain the situation along with various links further elaborating on the subject:
Actually they BOUGHT CPays (connected with Playtech).
They've set up WHG (International) Limited and WHG Trading Limited (license number 041)
Deliberately abbreviated so that when you go to something like 'http://www.blackpoolclub.co.uk/', which is third-rate no-name casino, the words 'William Hill' don't appear anywhere.
A number of the sites they've bought have reputations that are far from stellar. Here's a (partial?) list:
Amber Coast Casino Dubious: http://www.casinomeister.com/forums/...raud-long.html
BetMost Poker
Blackpool Club Casino/Bingo
BetGate Casino http://www.webrouteservices.co.uk/betgate/
Cote D'Azur Palace http://www.cotedazurpalace.com/
Diamond Club Casino
Sky Kings Casino
32 VEGAS Casino Rogue: http://www.casinomeister.com/rogue/32Vegas.php
Eurogrand Casino (lots of complaints)
Joyland Casino Rogue: http://www.casinomeister.com/forums/...l-request.html
Kiwi Casino, Poker, Bingo (Rogue) http://www.casinomeister.com/rogue/n...ngpartners.php
Playgate Casino
Prestige Casino
SkyKings Casino
CDPoker Poker
Ruby Bingo
Due diligence was clearly not done.
"We will be rolling out the systems we currently have on William Hill Club Casino throughout the purchased assets," the company spokesman told Casinomeister's player complaints manager Max Drayman.  
 

Drayman commented this week: "From the context of our discussion this means that as the new owners of these properties WHG are implementing procedures that will ensure that previous problems with these casinos won't be repeated. In other words WHG is cleaning house and wants the table cleared of old issues while they do so.
 

"On the basis of the personal assurances given to me and the senior level from which this comes I am marking this Warning "Withdrawn". I have expressed my sincere hope that the "purchased assets" are turning the page on the past activity that has resulted in Warnings and Rogue listings."
----
Christopher Costigan, Gambling911.com Publisher