A woman accused of having her husband stabbed to death at a busy San Juan, Puerto Rico intersection in 2005 is expected to be extradited back to the US.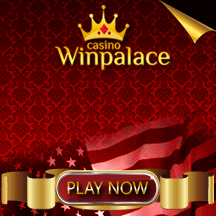 Aurea Vazquez Rijos, the estranged wife of online gambling and real estate mogul Winnipeg native Adam Anhang, was en route from Italy with a stopover in Madrid, Spain, where authorities ultimately took her into custody June 30.  Vazquez Rijos has been living in Italy, which does not extradite wanted individuals back to the US if they are facing a potential death penalty.  Spain does have an extradition treaty with the United States and was expected to release Vazquez Rijos into their custody.  She is currently imprisoned.
Anhang, 32 at the time, was gruesomely stabbed nearly two dozen times while walking with his soon-to-be ex-wife.  He was pronounced dead on the scene.  Gambling911.com was the first media outlet to break the story.
A U.S. grand jury charged Vazquez in 2008 with offering a man $3 million to kill her husband.  Initially another individual who worked at the couple's Old San Juan restaurant was wrongfully charged with committing the murder.  Another man has been convicted of the murder and is currently serving a 65-year sentence.   
Vazquez Rijos once attempted to sue Anhang's family members and his estate for $1 million. 
Abe Anhang, the victim's father, on Sunday said authorities told him that Vazquez's sister and her former husband have also been charged and arrested.
"We're hopeful that after such a long time that justice will be done," Abe Anhang said. "It's been almost five years since she's been a fugitive in Italy."
While living in Italy, Vazquez Rijos gave birth to another man's twins.
Ironically, Italy's refusal to extradite Vazquez Rijos could serve as grounds for the US not to return Amanda Knox, a young Washington State woman implicated in the murder of British college student Meredith Kercher.   
The extradition process from Spain could take from six to nine months.
- Chris Costigan, Gambling911.com Publisher