Why Has Poker Fallen On Such Hard Times?
Published on:
Nov/11/2008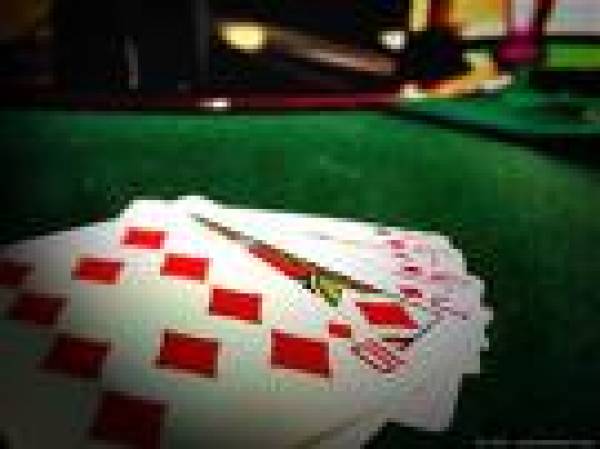 The following is an opinion piece by Gambling911.com Publisher, Christopher Costigan.
The pundits are already suggesting that this year's World Series of Poker will witness declining television ratings just as the event has seen a drop in entries over the past two years.  ESPN will be airing the final this evening, although a winner was declared during the early morning hours.  It's the closest ESPN has ever aired the WSOP following live play.  It may all be for naught.
Poker has fallen on hard times and it has little to do with the shattered economy.
It's not that people have suddenly become bored playing poker.  The amount of effort involved in honing one's skills and the rewards that often accompany the game typically prevent boredom from setting in.  Those who have declared poker as a "fad" really have no concept of the game.  It's been played for ages.  But some time around 2000, poker became part of the technological boom along with iPhones, car navigation devices, plasma televisions, and this list goes on and on.  The Internet itself continues to evolve (witness YouTube, Twitter, blogging, etc..)
There was now a more enhanced means of playing poker....that being online.  The prizes (winnings) were massive and well publicized, thanks mostly to television.   Poker had evolved the same way that the phone had evolved (to cell phones, picture phones, iPhones), televisions had evolved (to plasma and high definition) and remember those paper maps?
Now imagine if some overzealous politician determined that iPhones and Blackberries should be banned in public places (including most office settings), perhaps because of the distractions caused by such devices.  The ability to use one's iPhone would be severely limited.  Sales would surely decline.  After all, what's the point of owning an iPhone if you can't have one at your place of work where the typical person spends 8 or more of his or her day. 
Bans on smoking have certainly taken their toll (not that this is necessarily a bad thing).  Approximately 5.5 trillion cigarettes are produced globally each year and are smoked by over 1.1 billion people or greater than one-sixth of the world population. While smoking rates have leveled off or declined in developed nations, they continue to rise in developing parts of the world. Smoking rates in the United States have dropped by half from 1965 to 2006 falling from 42% to 20.8% of adults.  Bans and taxation have likely contributed to this factor.
Poker has suffered the same fate.  Political forces in the United States and even some EU nations are making it close to impossible for an individual to play the game online.  Just as addictive smokers like our own Jenny Woo will find a way to take a few puffs in places where cigarette smoking is typically forbidden, hard core poker players will find a way to take part in the game online for real cash money.  For the vast majority of people, however, opening a poker account online is like jumping through hoops.  The Internet in general is credit card friendly - online poker is not, thanks to the Unlawful Internet Gambling Enforcement Act past in October of 2006.  While that law does not make it illegal for an individual to play poker over the Internet, the law does make it extremely difficult by placing the burden of "enforcement" on banking institutions.  A bank processing a credit card for the purpose of gambling online is considered "illegal".  Of course there is "good" online gambling and "bad" online gambling.  The banks of no way of distinguishing between "good" and "bad".  The only "good" in the Government's eyes is horse racing and state lotteries.
I've spoken to so many people who have told me point blank they stopped playing poker online due to the hassles incurred. 
I first got involved in the online gambling industry back in 1997.  At that time there were only a few means of opening offshore betting accounts (mostly for sports wagering) - Fed Ex and Western Union.  The reason this industry exploded was due in part to the ability for operators to process credit cards.  But even more exciting was the advent of instant checks.  Once that happened, online poker rooms began to flourish. 
Couple the fact that it is now more difficult to open an online poker account with the elimination of nearly every online poker advertising venue, and we soon have a clearer picture as to why interest in the game is waning.
The poker craze peaked in 2006 because of prohibition, not as a result of individuals becoming bored. 
In my opinion, things are going to get worse before they get better - probably by the end of 2009.
The US Treasury Department has finally set forth its regulations that will require banks to stop from knowingly processing credit cards for the purpose of online gambling.  The horse racing industry, exempt from the UIGEA, will suffer as a result.  Banks have no way of distinguishing between a payment for online poker and horse racing. 
With a new administration coming into office and an effort from politicians and trade organizations the likes of iMEGA.org, we should start to see a change in the climate for online poker.  But even if by some bizarre stretch of the imagination, the US Government were to declare Internet poker legal tomorrow, the damage will take years to repair (a la lost market share, erasing the public perception associated with opening an account, etc..).
Christopher Costigan, Gambling911.com Publisher