US Prosecutors Still Allege Full Tilt Poker, Ray Bitar Engaged in Ponzi Scheme
Published on:
Jul/02/2012
An additional indictment was filed against Raymond Bitar, CEO of now defunct Full Tilt Poker, on Monday July 2, 2012 after he voluntarily turned himself in to US authorities.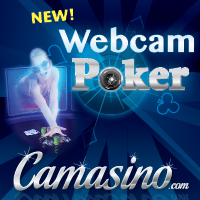 Bitar has remained at large since April 15, 2011 following charges of money laundering and bank fraud in connection with running what was once the world's second largest online poker room.
US Prosecutors allege as part of the superseding indictment unsealed Monday that Bitar had misled players as to why they were never paid by the company.
From Forbes.com:
According to federal prosecutors in Manhattan, Bitar misled Full Tilt's customers about the reason Full Tilt could not repay U.S. players their money after the federal government effectively shut down the web site. Full Tilt told U.S. players in a press release it was limited by "legal and jurisdictional issues," but Bitar knew the real reason was that players' money had been spent by the company and distributed to its owners, the new legal filing says. The feds point to the $60 million Full Tilt had on hand, while owing $390 million to players around the world on March 31, 2011.
At the same time, Full Tilt slowed down the payments of international withdrawal requests, claiming it was conducting anti-money laundering checks while "Bitar continued to encourage players outside the United States to make new deposits with the company with the assurance that their money would be safe," the feds say.
Federal prosecutors claim that Bitar knew that Full Tilt was dependent on fresh player deposits to meet the backlog of player withdrawal requests, but that he and Nelson Burtnick continued to draw salaries from the company, collectively receiving several million dollars after the federal crackdown on April 15, 2011. "In effect, Full Tilt Poker operated what was, by then, nothing more than a Ponzi scheme," the superseding indictment says.
That superseding indictment can be read in its entirety on the Forbes.com website here by scrolling down. 
- Chris Costigan, Gambling911.com Publisher