Top Gambling News: PokerStars Sets New Record, Macau's Dark Side
Published on:
Jun/17/2013
These are the top gambling news stories here at Gambling911.com Monday June 17, 2013 (afternoon Eastern Standard Time). Follow us on Twitter here.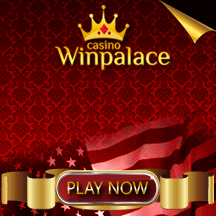 *PokerStars Sets New Record for Online Poker Tournament Field - ONCHAN, Isle of Man – June 17, 2013 – PokerStars yesterday beat its own record for largest online poker tournament, as the 100 Billion Hands Celebration continued. The $1 buy-in tournament reached its cap of 225,000 players, surpassing the previous biggest tournament of 200,000 players in December 2011.
The winner of yesterday's tournament was 'Mr.SlavaPro' from Russia, who won the top prize of $25,000. Second place went to 'johnnykara75' from Greece, who won $15,000. In total, 60,000 players cashed in the event, which had a prize pool of $300,000. Despite the record field the tournament took just over four hours as the three-minute blind levels forced some super fast-paced action.
For a full tournament report, go here
*The Dark Side of Asia's Gambling Mecca - Steve Vickers, a former intelligence officer with the Hong Kong police and a specialist in triad activities, claimed Macau's gaming sector retains deep ties to organized crime.
"The scene has changed over the past 10 years as the pie has vastly increased," said Vickers, who now runs a specialist risk mitigation and corporate intelligence consultancy SVA. "It's not the cowboy town it was when Broken Tooth was running around.
"The big boys have moved in ... and they do not want visible street fights, with people being beaten up because it's bad for business and brings attention." (source: CNN)
*Ken Lind Wins WSOP Seniors No-Limit Hold'em - Ken Lind won the Seniors No-Limit Hold'em Championship at the Rio All-Suite Hotel and Casino early Monday morning following a 14-hour Day 3. Lind, a 68-year-old retiree from Layton, Utah, earned $634,809 as well as his first bracelet for the victory in the one-of-a-kind event. Remarkably, this marked his first time to cash in World Series of Poker tournament.
*Internet Cafes Heading for Extinction in Ohio - Those wanting to try an Internet café don't have much time left to do so — depending on whether one is even still open locally.
Van Wert Law Director John Hatcher noted that, in his opinion, the enforcement efforts against so-called Internet cafes came about because of two competing interests: the state's "investment" in legalized gambling and the fact that Internet gambling does not provide tax revenues to Ohio.
Hatcher said his involvement in local Internet cafes came about from a telephone call he received from Van Wert Police Lieutenant Kurt Conn on April 26. "The police department had received correspondence from the (Ohio) Attorney General's Office and the lieutenant and the (police) chief had some questions," Hatcher said.
- Chris Costigan, Gambling911.com Publisher