Top Gambling News: Playsino Poker Launched on Facebook, Microgaming Fast Fold
Published on:
Jun/06/2013
These are the top gambling news stories here at Gambling911.com for Thursday June 6 heading into the afternoon (Eastern Standard Time). Follow us on Twitter here.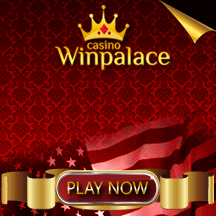 *Playsino Poker Launched on Facebook - Playsino (http://www.playsino.com/), one of the world's fastest-growing social casino companies, announced today it has released the Facebook version of Playsino Poker. This is the first social poker platform in the world to offer up to four simultaneous tables of action in 15 languages. The game is absolutely free to play and offers a unique virtual gaming experience that is leading users to sign up at a record pace.
"The latest offering in our social casino suite of games, Playsino Poker, will immerse players in the most realistic experience of the classic card game available," said Alex Kelly, Playsino's chief executive officer. "We have incorporated the most popular features from the real money online poker experience including playing almost anyone in the world in their native language, playing at multiple tables at the same time, viewing detailed hand histories and employing a player skill evaluation tool."
Playsino Poker brings the luxurious feel of a Five-Diamond Las Vegas poker room right to Facebook. Participants will be able to play up to four tables simultaneously, a feature particularly compelling for experienced and aspiring online poker players. Its interactive Buddy List lets players seamlessly browse what stakes friends are playing and join them at their tables while the patent-pending chat translator gives them the ability to communicate with each other in their native languages.
*Microgaming Replaces All Heads Up Cash Games With Fast Fold - The Microgaming Poker Network announced its new "Heads Up 8-Man Blaze," which is a fast-fold format with a limit of eight players in each player pool. They will no longer incorporate the Heads Up cash games. Microgaming's rationale for the change is to solve what it sees as a widespread problem in the industry of predatory actions by professional poker players.  (source: PokerFuse.com)
Why Join Win Palace Online Casino -

US Players Welcom, $3000 Slots Bonus, $1000 Welcome Bonus, Mobile online gambling, 3D games, Dozens of Slots Games, Languages Supported Include English, French, German, Italian, and Spanish.  Learn More About Win Palace Online Casino Here

*Full Tilt Poker Adds Six-Card Omaha Game - Here's how Six-Card Omaha works, as explained by PokerNewsReport.com:

Each player is dealt six hole cards. From thereon out, the game is played just like Pot Limit Omaha. Players still use two cards from their hand and three on the board to make their best possible five card hand. The only real difference is that instead of using two out of four cards, players can choose two out of six. Although it may initially seem like a minor difference, the 5th and 6th cards will dramatically change the way the game is played.

Think about the ramifications. Players can potentially be dealt five to a straight, triple suited cards or three pairs in their hand. The odds of making a strong made hand are a virtual guarantee, rendering most non-nut draws essentially useless.
*Cliff Josephy Wins $3000 No Limit Hold'em Shootout - Cliff Josephy prevailed over the tough final table in the $3,000 No Limit Hold'em Shootout to earn bracelet number two and almost $300,000. While the final table felt like smooth sailing for Josephy, it wasn't the easiest path to victory in the early rounds, as the New Yorker had to rally from just 250 chips during the opening round of action. He came back from the brink of elimination though, advancing to Round Two. In the second Round, he bested another tough table, defeating Dan O'Brien for a seat in the final.
That final table featured some greats in the game, including two-time bracelet winners Ryan Hughes and David "Bakes" Baker, and bracelet winner Max Steinberg in addition to Josephy. Throw in accomplished poker pros Tim West and Chris Klodnicki and you have a final table with eight figures in combined earnings not to mention six gold bracelets. (source: www.wsop.com)
*Brent Wheeler Wins WSOP Event #10 - The third time was a charm for Brent Wheeler who won his first WSOP gold bracelet on the heels of his third final table appearance early Thursday morning. In addition to the trophy, Wheeler was awarded $191,605 for his championship in the $1,500 Limit Hold'em event. (source: Ante Up)
*Gambling tycoon Stanley Ho buys stake in Qantas-China Eastern budget airline in Hong Kong – (Associated Press) Asian casino tycoon Stanley Ho's transport company is buying a stake in a budget airline that Qantas and China Eastern Airlines are setting up in Hong Kong, the companies said Thursday.
Ho's Shun Tak Holdings Ltd. said Thursday it's paying $66 million for a third of the new venture that will fly under the Jetstar brand.
Australia's Qantas Airways and Shanghai-based China Eastern said in March last year that the $198 million venture would serve swelling numbers of Chinese travelers.
The venture was expected to start operating by mid-2013. But it has faced delays as it seeks regulatory approval.
- Chris Costigan, Gambling911.com Publisher