Top Gambling News: Nevada Will Allow Online Poker Internationa Compacts
Published on:
Jun/06/2013
These are the top gambling news stories here at Gambling911.com for the overnight and am hours heading into June 7, 2013. Follow us on Twitter here.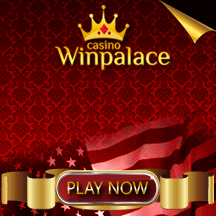 *Nevada Will Allow International and Tribal Compacts to Increase Player Pools - Another potential impediment to expanding player pools is on its way to being lifted as Assembly Bill 360 was unanimously approved by the state legislature earlier this week.  The bill allows Nevada to enter into partnership agreements with tribal and foreign governments. Such a scheme is likely to go a long way in increasing liquidity. (Source:  PokerNewsReport.com)
*US Networks Bet on Second Coming of Online Poker - LOS ANGELES (Reuters) - Ten years ago, poker shows proliferated on TV and then faded but with several states and federal legislators moving to legalize the game online, some networks are betting that TV poker is back.
"Online poker will introduce a lot of new people to the game and I think that will bring another big wave to television," said Jamie Horowitz, vice president original programming and production for Walt Disney's ESPN.
ESPN televises the popular World Series of Poker (WSOP) tournament, currently taking place in Las Vegas through July 6. ESPN will air 26 segments on WSOP starting on July 23.
Why Join Win Palace Online Casino -

US Players Welcome, $3000 Slots Bonus, $1000 Welcome Bonus, Mobile online gambling, 3D games, Dozens of Slots Games, Languages Supported Include English, French, German, Italian, and Spanish.  Learn More About Win Palace Online Casino Here

On Wednesday, CBS's Showtime will air for the first time on TV a 2009 documentary called "All In - The Poker Movie," about how poker has come to be part of the mainstream culture.

Hollywood agents, TV executives, poker and gaming executives have been meeting to discuss and pitch new poker programs, from reality shows about female tournament players, to shows potentially featuring new online gaming companies.

Others caution, however, that a resurgence in poker TV needs more than the three states, Delaware, Nevada and New Jersey, that have passed online gambling laws to kickstart the game on TV again.

"Although online gambling may only have momentum in three states right now, it could be a great lead-in for programming," said Alec Driscoll, director of gaming development for American Casino and Entertainment Properties LLC.
Off-shore poker websites such as PokerStars were the forces behind the poker TV boom, starting around 2003, serving as on-air sponsors and buying air time for their own shows.
But that all changed on April 15, 2011, known in the gaming industry as "Black Friday," when the U.S. Department of Justice indicted the founders of these sites on charges of bank fraud, money laundering and illegal gambling offenses.
The sites were closed to U.S. online players, sending shockwaves through the poker world and the TV industry.
Networks slashed shows. But then the DOJ in late 2011 clarified its stance on the Wire Act, enabling states to legalize online gambling.
CASINOS AND NETWORKS EXPECT BIGGER MARKET
Nevada was the first state to go live in late April, while others like New Jersey and Delaware are preparing to start online poker in coming months. Several others are considering similar laws, while lawmakers in Congress are also working on legislation to allow online poker gambling across the United States, giving casinos and TV networks a bigger market.
Larry Gerbrandt, principal of Media Valuation Partners, said the last poker TV boom helped offshore online poker sites to drive viewers to their sites. Gerbrandt said it will take similar investment by fledgling online gaming companies to fuel television, although he believes poker show ratings are rising.
*Cuomo Trying to Buy Votes With Casino Moves Says Lawyer - Cornelius D. Murray said authorities need to look into whether New York Governor Andrew Cuomo is trying to arrange vote-buying. The lawyer represents Vernon and Verona, Central New York towns that surround the Oneidas' Turning Stone Resort and Casino.  He points to a provision in the agreement that says the tribe must support and must not pay for opposition or litigation against Cuomo's proposed constitutional amendment to allow up to seven commercial casinos statewide.
State law prohibits payment for votes, Murray said. A spokesman for Cuomo said the lawyer's position is absurd. (Source: Times Union)
- Chris Costigan, Gambling911.com Publisher