Top Gambling News: More Grizzly Details in Whitey Bulger Trial
Published on:
Jun/21/2013
These are the top gambling news stories here at Gambling911.com Saturday June 22, 2013 (overnight hours into the morning Eastern Standard Time). Follow us on Twitter here.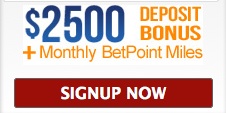 *Whitey Bulger Witness:  'Car Hit Was Like a Firing Squad' - BOSTON (Associated Press) —Frank Capizzi seemed incredulous when a prosecutor asked him if anything unusual had happened on March 19, 1973.
"Unusual?!" he said. "A firing squad hit us." For more than two minutes, about 100 shots hit the car, "and it imploded," he said.
Capizzi described the shooting Friday to a rapt jury in the racketeering trial of James "Whitey" Bulger, the former leader of the mostly Irish-American Winter Hill Gang who is accused of playing a role in 19 murders during the 1970s and '80s.
Capizzi said when the shooting stopped, he realized he had been struck in the head and could feel warm blood running down his neck and excruciating pain in his back.
The driver, Albert Plummer, was killed. Capizzi and another man in the car were wounded.
Former hit man John Martorano testified this week that Plummer was one of two people killed by mistake as Bulger's gang tried to kill Al "Indian Al" Notarangeli, a member of a rival gang.
Capizzi said he was shot multiple times and was "embedded" with pellets and glass fragments.
"They took out what they could, which was about 11 slugs," he said.
Capizzi, who described himself a professional gambler in those days, said he did not see who shot at the car, but said he soon left Boston out of fear.
*Christie Orders Flags to Fly at Half-Staff Monday for James Gandolfini - New Jersey Gov. Chris Christie is paying tribute to James Gandolfini by ordering flags to fly at half-staff Monday for the actor known best for his role on HBO's The Sopranos.
In his executive order, Christie described Gandolfini as "an iconic actor, who left a timeless impact upon television and film in the state of New Jersey and across our nation." The order affects flags at all state buildings.
In other news, Gandolfini's death was officially ruled a heart attack.
*Report: Gambling Lobby in NY Spent $20M in 2 Years - ALBANY, N.Y. - (Associated Press) -- A report says gambling interests have spent nearly $20 million over two years on campaign contributions and lobbying in Albany.
Common Cause NY reports Friday the spending includes $242,000 in political contributions to Gov. Andrew Cuomo and about $400,000 each to the campaigns of the Senate and Assembly majorities.
The spending began after Cuomo called for an expansion of casino gambling. This week, the Legislature is planning to pass a plan for four Las Vegas-type casinos upstate and 2,000 video slot machines on Long Island.
The bill sets a fall referendum for New Yorkers to decide whether to change the state constitution to allow full-fledged casinos off Indian land.
A bill approved this week would expand gambling through video slot machine centers even if voters reject big casinos.
*Michael Gathy Wins First Ever WSOP Turbo Tournament - It took Michael Gathy just two days to outlast the 1,629-player field in the World Series of Poker's first-ever turbo event. Gathy earned $278,613 and a gold bracelet for besting the star-studded finale early Friday morning. The victory marks his second WSOP victory in as many years and catapults him well over the $700,000-mark in career earnings.
Gathy's first gold bracelet win came in a standard $1,000 No-Limit Hold'em event in 2012 and awarded him $440,829. He is a 24-year-old pro from Brussels, Belgium. Prior to playing the game professionally, he studied medicine.  He joins Davidi Kitai as the second Belgian winner to pick up a bracelet this summer.
Here's a look at the final table results for the $1,000 No-Limit Hold'em Turbo tournament:
1st: Michael Gathy - $278, 613
2nd: Benjamin Reason - $172,252
3rd: Yueqi Zhu - $113,358
4th: Sergey Rybachenko - $81,720
5th: Daniel Bishop - $59,816
6th: Jason Duval - $44,422
7th: Jake Cody - $33,456
8th: Noah Vaillancourt - $25,539
9th: Russell Crane - $19,748
- Chris Costigan, Gambling911.com Publisher