Top Gambling News: King's Federal Online Gambling Bill Could be DOA
Published on:
Jun/10/2013
These are the top gambling news stories here at Gambling911.com Monday June 10, 2013 (night edition). Follow us on Twitter here.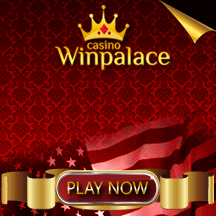 *Is Congressman Peter King's Online Gambling Bill Dead On Arrival? – OnlinePokerReport.com listed 5 reasons why the Republican New York Congressman's Web gambling bill is likely to get nowhere.  King's bill permits just about everything but sports betting. And it basically opts all states into online gambling unless they take an active step to remove themselves from the scheme.
The state's will not like this bill regardless of their position on legalizing such activity.
From OnlinePokerReport.com:
"If you're a state that opposes online gambling, this bill is basically anathema. If you're a state considering limited forms of online gambling (I'm thinking specifically of the lottery here), you hate this bill for the potential unwanted competition it engenders. And if you're a state considering a full embrace of online gambling, you're can't like the aspects of King's bill that suggests you won't have the ability to do so on your own terms unless you pass your regulations before the enactment of King's bill."
OnlinePokerReport.com also notes that the bill is unlikely to see any type of support from the Tribes or the Senate for that matter. 
*Online Poker Bill in Pennsylvania Also Likely DOA - Rep. Tina Pickett, who chairs a committee heading the legislation, does not expect the bill to move before a two-year session expires at the end of next year.
The northeast Pennsylvania Republican said legislators want to help the state's 11 casinos — 12 when the Lady Luck Casino Nemacolin opens July 1 southeast of Pittsburgh — but will wait to see how the properties are affected by Internet gambling in New Jersey. She is concerned about making gambling too accessible. (source: Plain Dealer)
*Ohio Constitution Could Prevent Gambling Online - A 2009 amended law strictly prohibits casino gambling to specific properties within the state.
Matthew Schuler, executive director of the Ohio Casino Control Commission goes to conferences and hears regulators from other states openly wonder whether the amendment would prohibit online betting. Christy Prince, an attorney who practices gaming law for the Columbus firm of Kegler Brown Hill & Ritter, said those observers have grounds for speculation.
"It says casino gaming can take place in the following four locations,"she said "If I want to go home tonight and play poker . . . there's an argument that I can't go and play it on my computer."
Ohio could employ a bit of "legal fiction" to comply with the constitution, said I. Nelson Rose, a professor at Whittier Law School in California and author of "Gambling and the Law" An example is in New Jersey, where the legislature's plan for online gambling will use placement of the computer servers in Atlantic City to meet the constitutional dictate that casinos be located there.
"It's not a guarantee it would work; it has worked in other states," said Rose, who included off-track betting parlors in his reference. "I don't even know if there's been a lot of court cases." (source: Plain Dealer)
*Suspect in Florida Internet Café Illegal Gambling Operation Retires From Jacksonville Sheriff's Office - Robbie Freitas is still collecting a check as a police officer even though WTEV News out of Jacksonville reveals that he is still collecting his pension.
Freitas was arrested in connection with an illegal gambling investigation into Allied Veterans of the World.  It was supposed to raise money for the charity through online gaming at internet cafes. Investigators say those online gaming centers raised $300 million, but only about 2 percent actually went to the charity.  The rest, investigators say, lined the pockets of the suspects. (source: WTEV Jacksonville)
- Payton O'Brien, Gambling911.com Senior Editor