Top Gambling News: Doyle Brunson and Wife Reflections, NJ New Deadline
Published on:
Jun/13/2013
These are the top gambling news stories here at Gambling911.com for Thursday afternoon June 13, 2013 (Eastern Standard Time). Follow us on Twitter here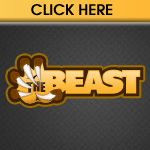 *Doyle Brunson and Wife Louise to Broadcast Personal History for HPT - Poker legend Doyle Brunson will tell all about his long and colorful history in poker, choosing the nationally-syndicated Heartland Poker Tour to record and broadcast his personal history.  Sponsor, acePLAYpoker.com, stepped up to ensure "Texas Dolly's" vibrant stories are preserved and shared from his own perspective.  HPT will broadcast the day-long interview in segments in upcoming episodes of Heartland Poker Tour.   
"As fans of poker, we wanted to see Doyle's stories preserved and made available to fans everywhere," said Alec Driscoll, Director of acePLAYpoker.com.
On-camera interviews with the ten-time World Series of Poker bracelet-winner are rare.  An HPT film crew spent the day with the 79-year-old in his Las Vegas home last week.  For the first time ever, Brunson's wife of fifty years, Louise, also shared details of their life together on camera.  The team had access to the family's personal mementos and photos which will make their way into the weekly segment titled "A Poker Life." 
"Of all the good times I've had with HPT, filming Doyle Brunson was my best day on the job," said Fred Bevill, Executive Producer.
The first player to earn a million dollars, Brunson has authored many popular books on poker.  His professional achievements and fascinating personal history have earned him status as a legend.  On camera, Brunson shared many of the highs and lows of his life, from surviving an "incurable" form of cancer in the 1960's to getting robbed and beaten in his home in 1998.  Brunson has weathered many storms and shows little sign of slowing down as he approaches his 80th birthday this year.
"There is no better storyteller in poker than Doyle Brunson, "said Bevill, "We are grateful for the opportunity to broadcast this exclusive material around the world." 
HPT is available in over 100 million homes throughout the United States each week, in addition to widespread distribution throughout Europe, the Caribbean, the Middle East, North Africa and Asia. 
Viewers can still expect comprehensive, high-quality coverage of each HPT Final Table in upcoming episodes. Brunson's stories will add variety and entertainment to compliment the action. TV Broadcast information is available at HPTpoker.com.
Why Join Americas Cardroom- 100 percent cash bonus up to $1000, the world's first progressive rake race, fastest payouts of any North American facing online poker room bar none, credit cards accepted, new depositor freerole, Bad Beat Jackpot, $100,000 guaranteed tournaments, sports betting available Learn More About Americas Cardroom Here

 

Why Join Americas Cardroom- 100 percent cash bonus up to $1000, the world's first progressive rake race, fastest payouts of any North American facing online poker room bar none, credit cards accepted, new depositor freeroll, Bad Beat Jackpot, $100,000 guaranteed tournaments, sports betting available Learn More About Americas Cardroom Here

 

 

*New Jersey Sets Deadline for Online Gambling Partnerships - The New Jersey Division of Gaming Enforcement (DGE) instructed casino operators in writing that those who fail to detail their partnerships by the new deadline of June 29 risk missing out on the anticipated launch that is now just five months away. (source: PokerNewsReport.com)

*PokerStars Voted One of Best Work Places in UK - PokerStars has been named as one of the best workplaces in the United Kingdom and Isle of Man by The Great Place to Work® Institute, the world's largest consultancy specialising in workplace assessment and enhancement.

PokerStars was selected as one of the top 25 companies in the "Large Company" category of the Institute's annual survey which measures employee sentiment toward the companies they work for.  This is the second consecutive year that PokerStars has been named to the list. Earlier this year PokerStars' office in Costa Rica was named as one of the Best Workplaces in that country.

"It's an honour to be on the Great Place To Work Institute list of the UK's Best Workplaces and it is a testament to the people-focus of our entire organization," said Lynn Hunter, Director of Human Resources at PokerStars. "Our commitment to being a great workplace starts at the executive level of our company and is reflected in every decision we make."

Globally, 6,000 organisations around the world are surveyed, representing approximately 10 million employees.

- Payton O'Brien, Gambling911.com Senior Editor