Tingle: Australians Betting Over $1bn Online Gaming
Published on:
Dec/02/2010
Australian's are betting in the region of $1 billion each year on online gambling websites and this trend is set to continue, as the gambling and new media sectors continues to grow, and more mainstream entertainment brands like Marvel and Paramount Pictures jump on board.
A large number of Australian and Asia Pacific media, publicity - pr, website portal and technology agencies have also jumped on board the online gaming express, helping push forward campaigns in win - win scenarios.
The Australian Federal Police have been giving dozens of tip offs, however no companies have been charged as we go to press.
Some ethical media and new media operators such as Media Man has provided a number of leads to the Australian Hi Tech Crime Centre, an arm of the AFP, as to a number of igaming scams and suspected customer database lists for sale on the online black market.
The current Australian Productivity Commission report recommends that internet gambling be fully legalised and regulated, but not all parties agree, with bible bashers and casino haters saying it will make things worse.  Aw well, you can't please all of the people, all of the time.
Australians getting turned off buy some pub and hotel game offerings have turned to the internet in droves and have discovered betting for sports, horse racing poker, bingo, blackjack, online slot games and more. Website portals like Media Man Int and Global Gaming Directory, and casino affiliate program and gaming articles and reviews are often how punters find the wide variety of games. Aussie Punters who play these games are doing nothing illegal, but some experts say there is "grey area". Website portals are a global mediums, and many companies target the world, so its a legally complex scenario.
The Australian federal government will be releasing the commission's report in the coming weeks we have learned. 
The big gaming brands which appear to be onside with the Australian government according to leaks include PartyGaming, World Poker Tour, World Series of Poker, Virgin Games (not currently available in Australia) and PKR. Betfair and Centrebet are a couple of the brands most established in Australia.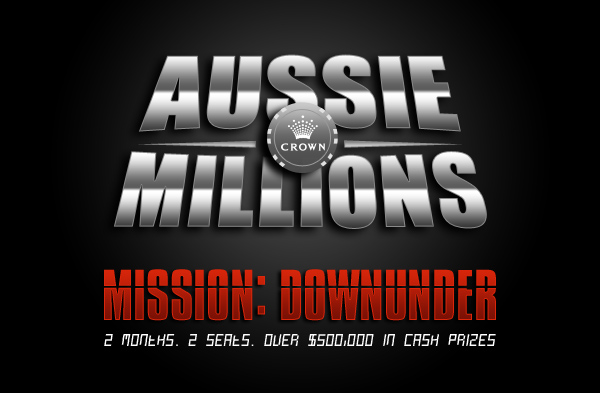 Brands attracting some heat and a bit of an "evil eye" and microscope include Full Tilt, 888 and PokerStars. Some of the poker websites are now sponsoring NRL teams, using a .net, not a .com, and celebs such as James Packer mate, Shane 'Warnie' Warne have jumped on the bandwagon to riches, pushing legal "grey areas".
One of Media Man's legal advisers, lawyer Jamie Nettleton, rightly points out that fully legalising internet gambling... across the board, would bring tax revenue onshore and was "inevitable because it's generally recognised that any form of prohibition is not going to work". Nettleton has spoke on gaming at a number of conferences in Australia, including the popular iGaming Down Under, ironically held at Tabcorp owned Star City Casino last year.
Betfair's CEO Andrew Twaits advises it would be easier to minimise harmful online betting if the sites were 100% legal, as owner - operators could track the patterns.
The casino haters, bible bashers, and MP's with an anti gambling agenda say full legalising online casinos, poker, slots and the like further encourages internet betting, and might mean people become addicted.
Australian political parties, Liberal, Labor, The Greens, The Sex Party and others, have both supporters and detractors of full regulation on the sector down under.
Online casino sites often feature almost exact replica online slot games like Cleopatra, Top Gun, Sinatra, Monopoly, Wheel Of Fortune and dozens more, as well as 'Live Dealers' for other games. Punters like it so they don't have to leave home, saving money, not having to put up with smoke and noise at the pub, no worry about getting into fights with pub patrons.
Some Australia Independent senators event want to ban Australian credit card companies from processing payments to offshore gambling websites, put punters are known to get creative when need be, such is their passion for the punt. igaming companies are also offering new players attractive sign up bonus to get them on board in the ultra competitive, high stakes sector.
Figures obtained by Media Man show Aussies spending $968 million this year via online casinos found on the net.
Many of the firms offering the games are based in tax havens like the British channel islands, Gibraltar, or native Indian reservations in Canada. Some like igaming leader, PartyGaming, are listed on the London Stock Exchange, as Britain has fully legalised interactive gaming.
The Productivity Commission's draft report released last year stated that in 2008, roughly 700,000 Aussies played online casino games. That was double the amount back in 2004.
Online poker and slots is understood to be pushing forward the growth, with sports betting not far behind. Poker websites are up 20% a year. Walk into an internet cafe, and just see how many folks are playing online poker. Exerts tip over $300 million will go offshore this year from Australian online poker players alone.
 
Read More From Greg Tingle, the Media Man, Here
In the complex world of igaming, most legal eagles have an opinion. Many igaming firms have both .com and .net websites.  .net are "play for free", and these often link to "play for money". The legal sector sometimes refers to factors such as this as "legally untested" or "grey area".
So,as the online casino wars heat up, who will win? The casino lovers or the casino haters? We've got igaming companies, MP's, firms like PartyGaming, World Poker Tour, World Series of Poker, PKR and a host of others all jocking for position Punter's, don't forget Crown Casino's 'Aussie Millions' comes up in January, and be sure to read up on articles and reviews to help find the best games for you, should you desire. Punters, please always bet with your head, not over it, and have fun.
Wrap Up...
Readers... er, punters, how did you like our report? Who will eventually win the Australian online gaming and casino wars? Tell us in the forum.
If you have a bet, please bet with your head, not over it, and for God's sake, have fun.
*Greg Tingle is a special contributor for Gambling911
*Media Man http://www.mediamanint.com is primarily a media, publicity and internet portal development company. They cover a dozen industry sectors including gaming and offer political commentary and analysis.