Three Winning Powerball Tickets Sold: LA, Melbourne Beach, FL, Tennessee
Published on:
Jan/14/2016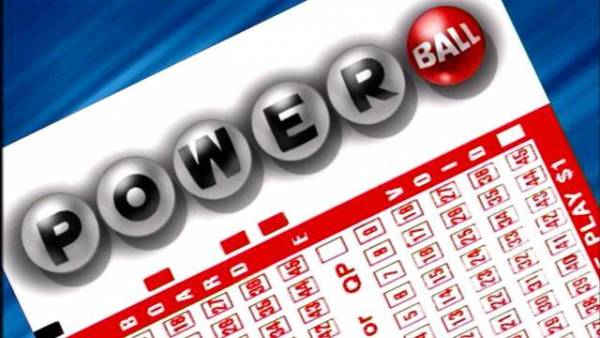 LOS ANGELES – (Associated Press) - An eye-popping and unprecedented Powerball jackpot whose rise to almost $1.6 billion became a national fascination will be split three ways.
Ad: Open an Online Betting Account Today at AceSportsbook.  Receive Next Day Payouts and Hundreds of Dollars in Signup Bonuses Here
Winning tickets for Wednesday night's world record jackpot were sold in suburban Los Angeles, Florida and Tennessee, California lottery officials said:
CBS Nashville affiliate WTVF-TV then tweeted:
CBS News has confirmed that the third winning ticket was sold at a Publix store in Melbourne Beach.
The identities of the purchasers of the winning tickets wasn't known.
Several hours went by and no other winning tickets were flagged.
The winning numbers were 4-8-19-27-34 and Powerball 10. Winnings can be taken in annual payments spread over decades or a smaller amount in a lump sum.
Texas Lottery executive director Gary Grief has said the nearly $1.5 billion prize "absolutely" was the world's biggest jackpot ever.
One of the winning tickets was sold at a 7-Eleven in Chino Hills, California, said Alex Traverso, a spokesman for the state's lottery.
The store and its surrounding strip mall immediately became a wildly popular gathering spot in the usually quiet Los Angeles suburb. TV footage showed hundreds of people, from news crews to gawkers, crowding the store and spilling into its parking lot.
They cheered and mugged for TV cameras as if it were New Year's Eve or a sporting event. Many chanted, "Chino Hills! Chino Hills!" in celebration of their quiet, modest city, population 75,000. Some took selfies with the store clerk on duty.
He told CBS Los Angeles, "It's my pleasure... and I'm really excited, too" about the winning ticket having been sold at that store.
The store's owner, Balvar Atwal, told the station, "(It's) amazing. (It) feels so good!"
The 7-Eleven will get a $1 million bonus for selling the winning ticket, Traverso said.
Officials of the Multi-State Lottery Association, which runs the Powerball game, said they expected more than 85 percent of the possible number combinations would have been bought for the drawing. The odds of winning were 1 in 292.2 million.
Winners have to pay 39.6 percent of the prize in federal income taxes, in addition to any state taxes.
Estimated jackpot amounts, which are released daily, have been steadily rising since Nov. 4, when the jackpot was reset at $40 million.
Powerball tickets are sold in 44 states, as well as the District of Columbia, the U.S. Virgin Islands and Puerto Rico.
But residents in the six states that don't participate found ways to get their hands on tickets. Some of the biggest Powerball sales have come from cities bordering states that don't sell the tickets, according to the Multi-State Lottery Association. The association oversees the Powerball Lottery, but management rotates annually among member states.