Tax, Don't Limit Internet Gambling
Published on:
May/20/2009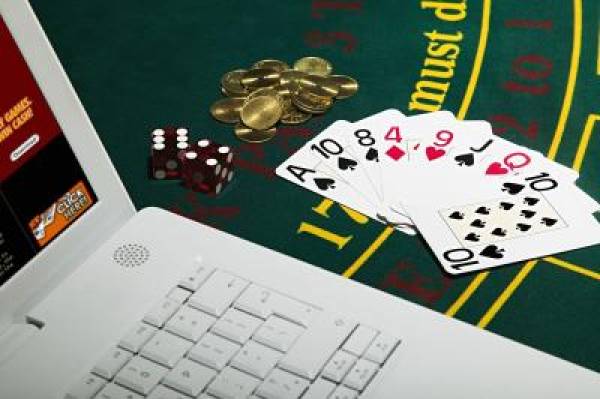 In a piece for Bankrate.com, Kay Bell explores the opportunities for taxing Internet gambling as opposed to prohibiting it.
Congressman Barney Frank proposed a bill that would overturn current online gambling prohibition.  Bell explains the benefits of such legislation:
Essentially, Frank's bills would allow licensed Internet gambling operators to accept bets and wagers from U.S. residents as long as they met guidelines such as implementing protections against underage gambling, compulsive gambling, money laundering and fraud. The online betting firms also would have to follow all the various state prohibitions of and restrictions on gambling.
In return, the Treasury Department would license and regulate Internet gambling operators.
Frank didn't discuss the fiscal impact of his bills, but when he introduced similar legislation in the last Congress, a study commissioned by the UC Group (which has an online payments division) and conducted by accounting giant PriceWaterhouseCoopers, estimated that the United States could raise nearly $52 billion in revenue over the next decade simply by lifting the current online gambling ban and taxing the winnings.
Now we wait and see and if that potential dollar amount combined with the growing federal deficit is enough to convince Frank's colleagues to support repeal of the no-online-betting law this time.
Crown Casino on the Hot Seat....
CROWN Casino says it is not responsible for a man who gambled almost $1.5 billion over 15 months, despite giving him free accommodation and entertainment and flying him to Melbourne on a jet so he could bet at cards.
At times, property developer Harry Kakavas was betting $300,000 on each hand of baccarat, which can take just seconds to play, the Victorian Supreme Court heard yesterday.
Mr Kakavas had previously obtained a self-exclusion order from Crown because he could not control his gambling. When that was revoked at his request in 1998, Crown immediately banned him from the complex because of a dispute between Mr Kakavas and another Crown regular.
In January 2005 Crown allowed him back in under the alias Harry Kay, flying him back and forth between his home on the Gold Coast and Melbourne in the Crown jet. Crown argues Mr Kakavas insisted on the jet.
Mr Kakavas is suing Crown for the $20 million he lost between June 2005 and August 2006, and damages worth about $15 million.  
Read More Here