Sumo Wrestlers Admit to Match Fixing: Japan Calls It "Act of Betrayal"
Published on:
Feb/03/2011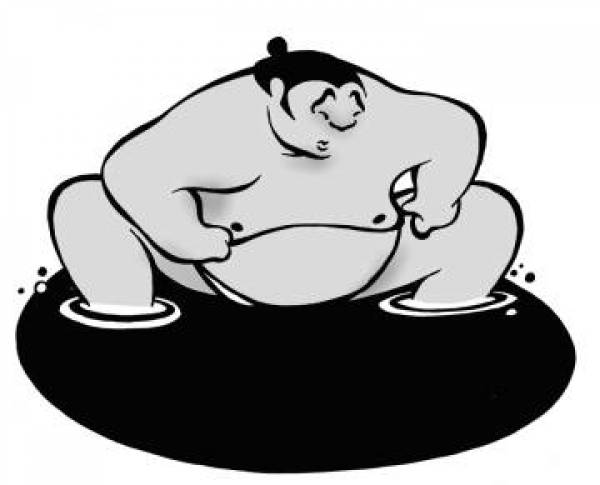 TOKYO (AFP) – At least three serving sumo fighters have for the first time admitted fixing bouts, Japan's government said on Thursday, condemning an "act of betrayal" of an ancient sport that is now synonymous with scandal.
Match-rigging claims have long stalked the sport, which has its roots in Japan's native Shinto religion and dates back some 1,500 years, but there has never previously been any confession from wrestlers still in the sumo world.
Japanese education and sport minister Yoshiaki Takaki, who oversees the sumo industry, said the head of the Japan Sumo Association had informed his ministry that the three wrestlers had confessed to fixing results.
The revelation came a day after sumo association chairman Hanaregoma, who goes by one name, apologised over claims that fighters had colluded, but stopped short of confirming the allegations.
"If there really was bout-fixing, it would be a grave act of betrayal against the Japanese people," Prime Minister Naoto Kan told a parliamentary panel, urging the sumo association to launch an investigation.
Unconfirmed allegations that sumo wrestlers have traded wins or fixed fights during tournaments have long rocked the sport and discomfited a nation already mired in a long economic malaise.
In 2000, retired wrestler Keisuke Itai went public with allegations of bout-fixing during his 1978-1991 career. But the sumo association shrugged that off and no serving wrestler had before now corroborated such claims.
The sport's cherished image for probity has collapsed following revelations of drug use, extortion linked to underworld gangs and the 2007 death of a trainee who died after being bullied and subjected to violent initiation rites.
On Wednesday Japanese media reported that police had uncovered suspicious text messages on cellphones confiscated last year in a probe into illegal gambling.
The messages implied many wrestlers ranked in the lower "juryo" class were fixing fights.
Juryo is the lowest-paid rank in sumo with monthly salaries of around one million yen ($12,300), while wrestlers ranked a notch lower are not paid at all.
The bout-rigging was likely a "mutual aid circle" for wrestlers who shared wins to ensure they were not relegated to a lower rank, the Yomiuri newspaper said.
"I have to question if sumo is only a show or a serious sport," said sumo fan Kazuo Shikata, 66, outside Tokyo's Ryogoku Kokugikan stadium. "I hope sumo wrestlers ranked higher are not involved."
Another fan, 72-year-old Ruriko Wada, said this might be only the tip of the iceberg.
"I would like to keep supporting sumo, but I don't know how much more I can believe in it," she said.
Sumo wrestlers are expected to act as role models in Japan and the sport's intimate relationship with Shintoism is shown at the start of every bout when fighters toss salt to purify the ring.
But last year, scores of wrestlers admitted to betting illegally on baseball games in gambling organised by bookmakers linked to organised crime.
Betting in Japan is permitted only on horse racing, cycling and certain motor sports.
The revelations led big-name sponsors to withdraw and the public broadcaster NHK to boycott a national tournament in July.
It also emerged that top members of the Yamaguchi-gumi, Japan's biggest crime syndicate, were given ringside seats at sumo tournaments that allowed them to send messages to jailed gangsters via NHK broadcasts seen in prisons.
NHK said it had cancelled a charity sumo tournament it planned to organise on February 11, a public holiday. A private network, Fuji Television, also called off another exhibition tournament scheduled for Sunday.
Tokyo police last week arrested three former sumo wrestlers and the mother of one of them on suspicion of illegally organising baseball gambling and collecting money in bets from sumo wrestlers in 2009 and 2010.