StockBattle.com, a fantasy trading site based on the daily fantasy sports contest business model, has been forced to shut down following a warning by the Securities and Exchange Commission.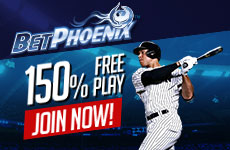 The SEC calls what StockBattle.com does "unregulated security based swaps".
The company on Monday sent out emails to customers advising of its inevitable shutdown.
"Unfortunately, we do not have the capital, time, or resources to be 'regulated.' As a result, we have decided that it is best to close our operations," company co-founder Lee Lowden wrote.
StockBattle.com acted as a Pay-to-Play virtual stock market trading competition platform with real cash prizes in every competition.
"Stock Battle is a fantasy stock market trading platform, offering players the ability to experience the thrills of real-time stock exchange trading, while minimizing risk," Lee announced last year with the introduction of his company.  "Stock Battle offers fast-paced competitive stock trading tournaments with real money prizes in every competition. All of Stock Battle's tournaments are pay-to-play, meaning that a player enters a competition with an entry fee and competes for cash prizes."
Stock Battle had close to 6000 followers on its Twitter feed and just 51 likes on Facebook.
- Aaron Goldstein, Gambling911.com