Sports Handicapper Ted Sevransky Sets Record Straight Regarding G911 Foreclosure Coverage
Published on:
Sep/05/2011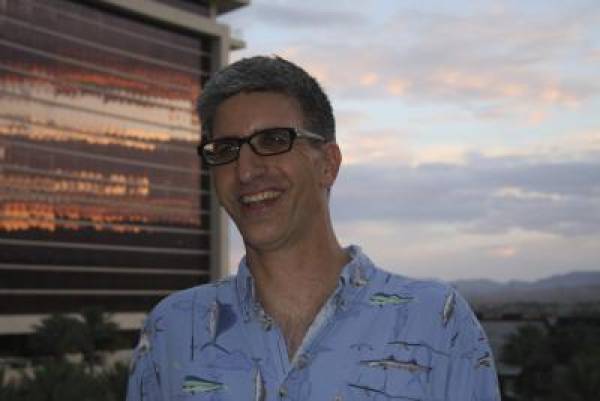 Jenny Woo here to bring you an exclusive interview with a guy I had the opportunity to meet and hang out with in 2009 at the Vegas Insider Handicapping Seminar out of the Las Vegas Red Rock Casino and Resort. Thomas Somach of Gambling911.com wrote an article last month after getting some information from a source in reference to a housing situation involving Ted Sevransky. I sat down with Ted to briefly address the situation but also set the record straight on the rumors circulating and to finally put the issue to rest. Read my interview for Ted's side of the story as well as what this talented handicapper foresees for this football season. You can always find Teddy "Covers" Sevransky at Covers.com for all of your up-to-date sports picks.   
JENNY: Briefly, I don't want to talk to long about this but there have been some haters going out there leaving some comments when they don't know what's going on in your personal life in reference to an article that was put up on Gambling911.com involving a foreclosure issue with you. Can you tell me your side of the story on that?
TED: Like many people who own property in Nevada, I was way upside down. I short sold my home and that's the end of it. I was never foreclosed; I never got foreclosed. It was never an issue. The bank never repossessed my house. I short sold my home. That's very common if you own property in this state or in your state of Florida as well. The mortgage crisis hit hard here. Obviously, it was not an optimal situation but the bottom line is, no I would never foreclose. I short sold my house and that's that.
JENNY: Just so you know, I know how the housing market is in South Florida. It's awful as well. They consider Las Vegas and South Florida as toxic when it comes to the housing market. Have you seen out there – not just with you but with other people who are homeowners out there that their homes are actually worth not even half of what it was worth when it was originally purchased?
TED: Certainly. If you bought at any point near the peak of the market in 2004, 2005, 2006, out here in Las Vegas, your house is worth anywhere between thirty or forty percent of what you owe on it. I'm not by myself in that situation and when you're in a situation like that you have to find a way to get out of it. I sold my house through a realtor, a realtor like everybody else. So was it a personal financial crisis? No. Was I broke? No. Did we find a way to get out of the situation? Yeah. That's just how it is.
JENNY: You have so many supporters out there. Obviously, from one of the articles on Gambling911.com, there were a lot of negative comments made but yet you also had some really positive comments made. People who were and are behind you one hundred percent not only telling their own stories about their personal housing crisis or situation but they're also huge supporters involving your work. They've actually backlashed to those who have left those negative comments on how you aren't a great handicapper and you don't know what you're doing. What do have to say to those people who are leaving those negative comments but also to those who are behind you all the way?
TED: First of all, I'm not embarrassed by what happened. I'm not humiliated by the fact that I made a poor real estate decision. I'm certainly not the first one to do that and I'm not going to be the last one that makes a poor real estate investment. When it comes down to the haters out there, I don't think the haters are my clients because my clients who rely on me for winning sports information, they've done well over the years. I'm sure much of the support I got were from people who have been purchasing my plays and who I have been able to make money because that's my job. My job is to make people money and if you've been a client of mine, you recognize that and I'm sure that my clients were giving me some love.
JENNY: Speaking of that, out of the many pro comments made to that particular Gambling911 article involving you was from a guy who wrote, "Two weeks ago I decided to buy a monthly subscription from Mr. Teddy for the cost of $400. I got 31 days of picks, whether it be MLB, Arena, or whatever. His plays are mostly 3 or 4 units. I will say this as of today he is 15-9. I have 14 days left in the subscription. So far so good. I'm not sure of his financial status or what not but the guy can pick games. All his plays are posted on Covers.com the next day as I wanted to make sure that what he was giving me was actually being posted the next day. I can assure you it is. Anyway, buy a package for a month, split it between friends and see what happens. I'm sure at worst you'll be around the 58% mark." Do you agree with that when it comes to your status?
TED: First of all, I appreciate the comment. That was a very nice thing for the gentleman to write – to take time out of his busy schedule to put that down. The bottom line is I've been out here in Vegas – this will be my 14th football season and I've done well. It has not been a disaster. I haven't crushed my clients. I've made money for my clients. I don't win every day. I don't win every day in every sport but I'm a human being. I will have good times and I will have bad times but over the long term I make money. I make money for myself, I make money for my clients, and that's why they keep coming back. And that's why they take the trouble of going on a forum and posting the comment like you just described.
JENNY: Getting off of all of that, let's go to football. College football is starting this weekend and everybody is thrilled including me. I love college football. So with that said, what do you see for this season? Just an overall view of the teams that are out there. Who's standing out for you?
TED: When we start looking at potential National Champions, I really think that Virginia Tech stands out to me as a team with the schedule and the personnel to play for the title come January. Virginia Tech certainly is a team that I think will be a moneymaker for those who support them this year. And if you're looking for a good future bet to make, perhaps for Virginia Tech to win the ACC or Virginia Tech to win the National Title is definitely a wager I would consider.
There again, there's a lot of hype on teams like Alabama coming into the campaign, Florida State has gotten a lot of love, Oklahoma has gotten a lot of love, but when it comes to value on the future board right now, Virginia Tech would be the team I'm looking at. In a large part because they have the schedule to run the table.
JENNY: Moving on to NFL, what do you see for the 2012 Super Bowl?
TED: It's funny because everyone wants to pick a team that's new, exciting and different. In my mind, Green Bay is the team to beat. I know that the Patriots are getting a lot of love in the futures market. I know that the Philadelphia Eagles feel like the flavor of the month right now but I wouldn't sell Green Bay short. I come into the season looking at the Packers as the team to beat. Are there other teams that can beat them? Absolutely. A team like the Chargers; a team like the Saints and maybe in a long shot a team like the Houston Texans could be potential off-set candidates or teams that could make it all the way to the Super Bowl. If you're asking me who the favorite is and who the favorite deserves to be, Green Bay is the team to beat.
JENNY: Going back to college, I'm personally an Auburn fan even though there are people out there who are trying to persuade me to cross to the other side and become an Alabama fan. What do you foresee for Auburn?
TED: Auburn had such a phenomenal run last year where everything seemed to break right for them. They won all the close games. They were able to make one clutch play after the next. When their season was on the line repeatedly, Gene Chizik and his staff did an amazing job. Cam Newton made some plays that not many college players can make. When we look at the Tigers for 2011, it's going to be an uphill climb for them. The SEC West is tough. They're not better than Alabama this year; they're not better than LSU this year. I don't think they're better than Arkansas this year. So if you ask me, Auburn is going to be battling with Mississippi State for the #4 spot in the SEC West. They're still a Bowl team but nowhere near the National Title contender they were a year ago.
- Jenny Woo, Gambling911.com Senior International Correspondent