Somach Blasted for Linking Museum Killer to Online Gambling
Published on:
Jun/14/2009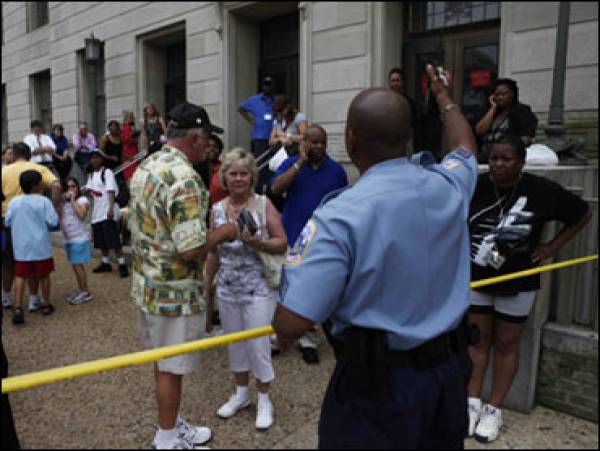 Controversial industry reporter, Thomas Somach, has come under attack for linking Holocaust Museum killer, James von Brunn, to the online casino industry.  Somach discovered that von Brunn's hate-filled website contained a link to an online casino website and assumed him to be an affiliate of that company.  Somach is a proprietor of the website www.pokerhelper.com and his content is widely syndicated on the Gambling911.com website.
James W. von Brunn, an 88-year-old U.S. military veteran and white supremacist, was arrested after the Wednesday shooting, which killed Steven Johns and injured two others.
Von Brunn, of Annapolis, Maryland, USA, ran a website that contained among other things, racist and anti-semitic ravings.
Von Brunn's website, which was promptly taken down after the shooting, featured a banner for Casino Tropez, which is licensed in Antigua. 
Said one reader: "Had this dangerous fruitcake put an affiliate link to Amazon on his site, would you have 'revealed' his 'ties' to publishing? Other than embarrassing Casino Tropez and highlighting that they really should police their affiliates better, this article really just plays into the hands of those who would seize any tidbit of negativity to bash the gaming industry with. An embarrassing piece of 'journalism'."
Another commented: "Did you guys think of the damage this can cause the gaming industry which you guys apperantly feed off?  As idiots (like the onwe who wrote and advertised this article) who might not know the industry might think that online gaming sites are actually involved with Nazis."
Gambling911.com's Payton O'Brien suggested that the link could have been part of an affiliate network featuring more than just online casinos and that Casino Tropez in fact may not have even known their banners were appearing on the von Brunn website. 
Still, the von Brunn case highlights the need for all companies - not just online casinos - to review any website where their banners appear. 
"Obviously Casino Tropez did not know where their banners were showing up," says O'Brien.  "If they did, we seriously doubt they would have allowed them to appear on a 'hate' website like von Brunn's."
Somach has contributed to the San Francisco Chronicle and most recently, The Globe, one of the leading super market tabloids.  He is regularly featured on the Gambling911.com website.  His work covering the online gambling industry extends back to 1997 as a featured columnist for the Las Vegas Sporting News (LVSN). 
Christopher Costigan, Gambling911.com Publisher