Social Gambling News: Conference Speaker List Expands With Dean Takahashi, More
Published on:
Nov/09/2012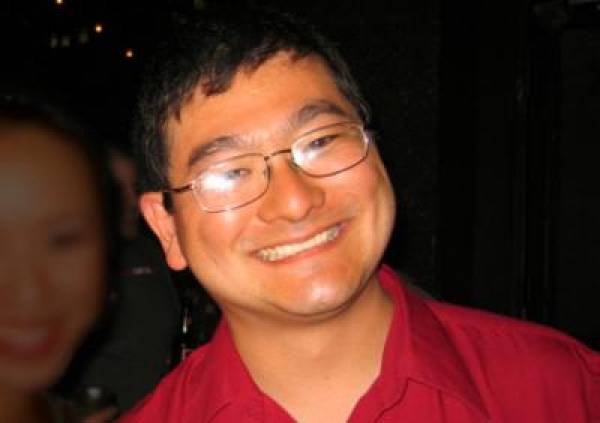 Today, the organisers of the Social Gambling Conference have announced that Venture Beat's Social Gaming lead commentator Dean Takahashi, Hussein Chahine, Founder & CEO of Yazino, Brian Morgan, Executive Director Online Gaming at WMS, Vaughan Lewis, Analyst at Morgan Stanley and Joost van Dreunen, Co-Founder & CEO of SuperData will be joining the elite line up of speakers at November's conference.
Venture Beat is the leading resources for the social gaming community, with in-depth reporting on the business of social gaming and other technology trends. Dean is recognized as one of the leading voices of Venture Beat, and leads their GamesBeat editorial team. At the Social Gambling Conference, Dean will be discussing 'The Real Social Economy and Making the Next Billion'.
Hussein Chahine, Founder & CEO of Yazino has joined the Monetization panel as an expert to contemplate different paths to the monetization of social casino-style games. "Social gaming is the single most important opportunity, and possibly threat, to the iGaming industry. As the fastest growing social game genre, social casino gaming is forcing the historically slow-moving iGaming industry to look for innovative solutions to catch up with the market," commented Hussein. "Yazino believes that the future of gaming lies in synchronous game play accessible anytime, anywhere, and that smartphones and tablets will deliver the future of these social interactive experiences. I'm looking forward to getting involved in the Social Gambling Conference to discuss with the industry how the two sectors converge."
Brian Morgan, the Executive Director Online Gaming at WMS and Vaughan Lewis, Analyst at Morgan Stanley will present the topic 'Big Casino's interest in Social Games'. They will provide insight into why large traditional gambling companies are interested in social gaming.
Advertisement:  Introducing the world's first webcam social gambling website where you can play online poker and casino games for FREE or *REAL MONEY (*some jurisdictions prohibited)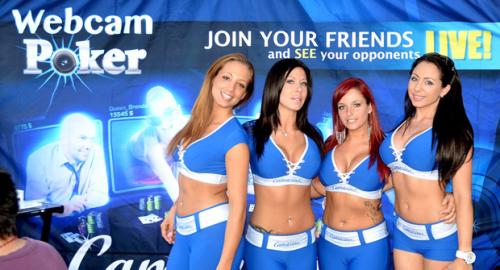 Joost van Dreunen, Co-Founder & CEO of SuperData, completes the line up of the CEO Panel. He will join Brock Pierce, Lior Shiff, Raf Keustermans and Rich Roberts to discuss where social gambling will be in 12 to 24 months, where the opportunities are and what roadblocks await you on the not-so-distant horizon.
The Social Gambling Conference on November 16th at Dexter House, London is the first show of its kind, and will cover many topics including; the transition between social and real money gambling, the regulation of social games, monetization and the opportunities in social gambling. But perhaps most importantly, the conference provides an insight into where the leaders and innovators in the space are directing the industry. Attendees can register at for the conference at http://www.SocialGamblingConference.com
IGT Profits Up Thanks to Online Gambling and Slots
Casino supplier International Game Technology today reported a higher profit for its fourth fiscal quarter as revenue improved from slot machine sales to land-based casinos, as well as from social and online gaming.
The company, based in Reno with major Las Vegas operations, said it earned $88.1 million or 33 cents per share in the quarter ending Sept. 30, up from $53.4 million or 18 cents per share in the year-ago period.
IGT's $631.1 million revenue over the period was up from $539.8 million a year earlier.
IGT said that during the just-concluded fiscal year, it shipped 44,200 new and replacement gaming devices to casinos and other customers, an increase of 23 percent. In North America, the average price of those machines increased 2 percent to $14,500.
Full-year interactive revenue, including social gaming and online gaming, grew 293 percent to $144 million.
Future online revenue may be affected by the launch of intrastate online poker in Nevada, where IGT is licensed to participate, as well as the shutdown during the fourth quarter of the company's Entraction online business in Europe because of market conditions.
While some analysts have questioned IGT's agreement earlier in the year to pay as much as $500 million for the Double Down casino business on Facebook, IGT executives said today they expect Double Down to add to earnings by 2014.
Double Down has play-for-fun games like blackjack, slots, video poker and roulette. Customers can buy virtual chips for more action on the site.
Double Down now has 1.415 million daily users spending an average of 28 cents per day on the social, non-gambling site, the company said. The user count is up 4 percent, while average daily spending increased 3 cents from the third fiscal quarter.
For the year, the company's adjusted earnings per share from continuing operations amounted to $1.04 and today, IGT projected that would grow to $1.20 to $1.30 in fiscal year 2013, which would amount to growth of 15 percent to 25 percent.