Soccer Betting Really Catching on in the US
Published on:
Aug/09/2009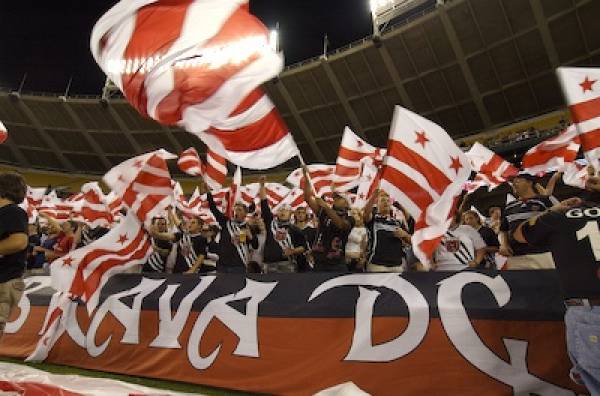 Great news for online bookmakers with the upcoming 2010 World Cup:  The US soccer fan base is growing, and so too is the amount of betting on key games.
This all seemed to culminate with June's Confederations Cup, which featured Team USA playing the mighty Brazil and almost pulling off an upset.
"The betting action was pretty remarkable all things considered," claims Payton O'Brien, who gages her analysis based on related traffic coming to the Gambling911.com website.  "We have never witnessed this type of interest in a soccer event, not even with the 2006 World Cup."
What made this all the more impressive was the idea that most of the traffic originated from within the United States.
This weekend Gambling911.com featured coverage and betting previews of Real Madrid going up against US soccer team, DC United.  That coverage turned out to be the single most read of the day. 
"It received more reads than articles related to most other major sporting events including Sunday's Hall of Fame Game between Buffalo and Tennessee as well as UFC 101," observed O'Brien. 
This news should resonate throughout the online sports betting world as bookmakers will be crossing their fingers that a vastly improved Team USA makes the World Cup next year.
The Fan Base and Soccer Betting Public Continues to Grow
While DC United might have provided quite the let down (a 0-3 beating by Real Madrid), 72,368 fans flocked to watch the game at FedEx Field in Washington, DC, the most to ever see this club play. To be honest, fans got what they came for just over a half of the game as DC United played up to par with Real before coming unraveled. 
"I'm so adamant there's a strategic play to this," DC United President, Kevin Payne, told Fanhouse.com earlier in the week. "I wouldn't want to do Real Madrid against Liverpool. What does that do for me, except maybe make us some money? The fact that we're playing Real Madrid is important. If there's 80,000 people in the stands, and 5,000 of them say, 'This D.C. United team is pretty good. I really like that guy Moreno, or I like that guy Pontius or Fred,' then we've accomplished something and maybe we'll develop more fans out of that.
"In some ways it could be argued, and I've had this argument in the past with coaches going back to 1996, in some ways these games are more important than our league games. They don't count in any standings, but if we play well against Real Madrid, what is that worth? We all know about the soccer snob mentality, which you can see reflected in these big crowds, these people who discovered soccer two years ago and think they're too good for MLS. How am I going to convince those people to support D.C. United other than by proving that we can compete with these teams? It's not an ideal situation, but it's part of the process of developing our league and our club.
"We can't just do that by talking about it. We have to get out there and compete," Payne concluded. "They are better than us, but we're worthy of support from people who care about the game."
Team USA may ultimately be worthy of the support from gamblers as well. 
Sports Interaction.com was listing USA with odds of +10000 to win the 2010 World Cup.  Such a bet would pay out $10,000 on every $100 put down.  Compare that with Brazil and Spain, each of which would pay out $450 for every $100 bet.
Christopher Costigan, Gambling911.com Publisher