Smooth Landing: Dennis Rodman Back in North Korea After Purging, Execution
Published on:
Dec/19/2013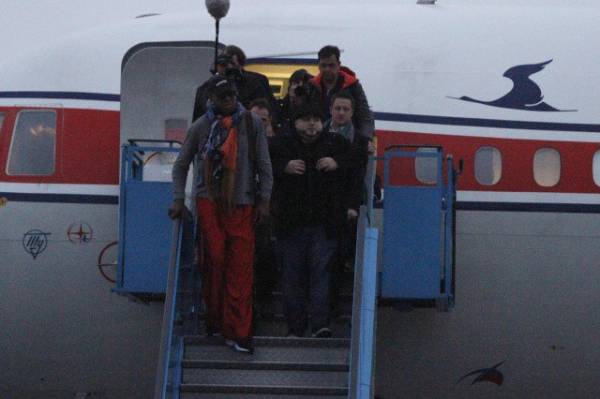 Former NBA player Dennis Rodman has landed safely in North Korea along with a documentary film crew to help coach the rogue nation's men's basketball team. 
Rodman, whose trip is being sponsored by Irish bookmaker Paddy Power, arrives just days after the execution of supreme leader Kim Jong-un's uncle, Jang Song-thaek.
Rodman was met at Pyongyang's airport by Vice Sports Minister Son Kwang Ho.
"I know (Kim) is waiting for me to come back. So hopefully we will have some conversation about some things that's going to help the world," Rodman said upon arriving in Pyongyang.
As Gambling911.com noted the other day, the irony is not lost in Paddy Power's sponsorship of Rodman's trip.
Song-thaek was purged from his leadership post for alleged corruption, drug use, gambling, the later of which has helped propel Paddy to become one of the largest bookmakers in the world.
Song-thaek was described by the North Korean government in an official statement as a "despicable human scum, worse than a dog".
Kim Jong Un's aunt and brother, armed with a pistol, took part in the arrest of Jang Song-thaek with a family affair cited among the causes.
Now that same aunt is nowhere to be found.
- Jagajeet Chiba, Gambling911.com