Richard Austin Causes World Series Stir
Published on:
Jun/24/2009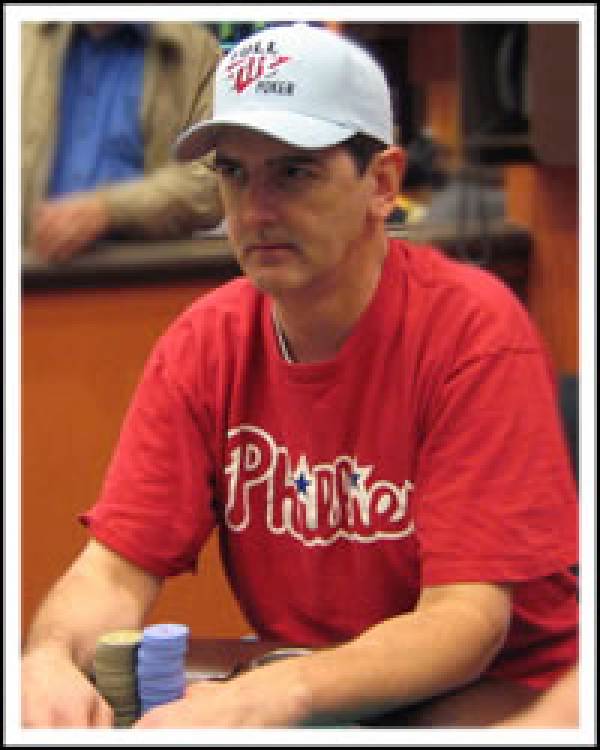 Richard Austin is a bit of an enigma. The American PLO expert, who heralds from Louisville, Kentucky, is well known around casino circles in the Mid-West, however his June 17th victory in the $5,000 Pot Limit Omaha event triggered a startling rejection. Rather than accepting the coveted bracelet in the traditional rewards ceremony a few days later, Austin neglected the celebratory procedures and shied away from media interviews. He continued to shy away from attention as he followed up his victory with a gritty 8th placed finish in the $10,000 PLO event just yesterday.
Seen as a pre-cursor to the showpiece $50k H.O.R.S.E event which commences soon, the pros arrove in droves, including the high stakes contingent of Ivey, Hansen, Ziigmund and Dwan et al. However it was Matt Graham and Vitaly Lunkin, winner of the highroller $40,000 NL Hold'em event a few weeks ago, who came first and second respectively.
Austin's hiding from the limelight has polarized opinion. Some see his decision as the act of a humble man, opposed to the fame and jazz that engulfs a bracelet winner. Others see it as an act of petty defiance, and an insult to the integrity and traditions of the World Series. Is it against the spirit of competition? Perhaps. But shouldn't every winner have the right to retain a degree of a anonymity? One would think so. Let's examine the arguments for and against.
Just like every other competitor, Austin forked out a steep $10,000 for the event, so it could be argued he's well within his rights to shun the post-event extravaganza. Media attention for a poker player may never reach the same levels of intrusion for say, a filmstar, but there are still legitimate reasons for rejecting exposure. Austin may want his game to maintain an element of mystery, so he becomes less easy to read.
Though the financial rewards can be lucrative with things such as poker room sponsorship, there are downsides to the 'celebrity' poker lifestyle. As well as the hassle of traveling to promotional events, every play and every swing is intensely scrutinized by the media and poker forums. Even the great Daniel Negreanu has been castigated for his performances on GSN's High Stakes Poker, which have seen him record significant losses. When a player is running badly and is looking to reconstruct his game, media scrutiny can become an unwanted burden. Perhaps Austin views the ceremony, which plays the national anthem in an Olympic vein, as a dramatic, unecessary celebration.  He may recognise that 'greatness' is achieved by winning multiple bracelets, as luck plays a major role in besting a large field.
With the WSOP the most prestigious series of poker tournaments, posing for the cameras after a handsome $409,000 pay day isn't too much to ask. The irony is, Austin is inadvertently drawing more attention to himself by NOT going through the ceremonial formalities. Poker doesn't have the same kind of sordid underbelly it did in the 1970's, when Doyle Brunson snubbed the crowning ceremony to protect his family. After such a triumph, there is a window of opportunity for a player to capitalise on his fame and sign sponsorship deals and television appearances. But perhaps Austin doesn't want this - maybe he's confident enough in his own game to do without these financial cushions.
But, at the end of the day, the beauty of poker is that anyone can come from obscurity to be victorious. Austin may have been well known by poker players in the Mid-West, but the point is, if every winner was 'made famous', half the enjoyment and suspense would be drained out of poker. So while there is plenty of room for fame and fortune, there is also room for a bit of discretion to keep the game ticking.
Source:  www.aintluck.com