Report: Prized Online Poker Rat Placed in Safe House
Published on:
Apr/17/2011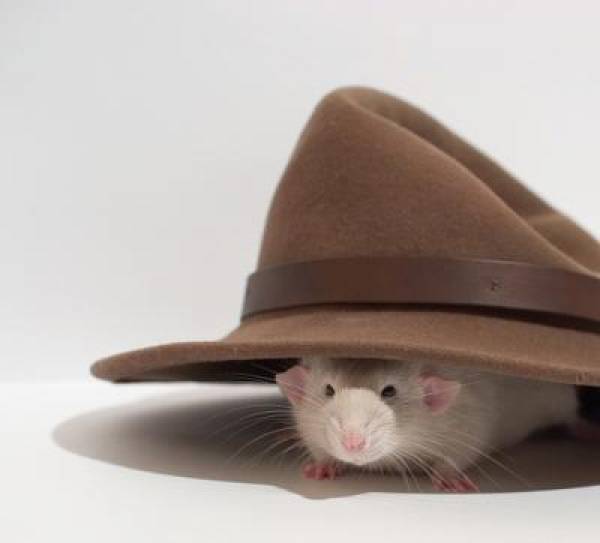 Most Australian rats have standard coats.  There are some rex (curly) and silky (fine and shiny) coated rats, although they are rare.  There are no hairless rats in Australia.
The biggest rat of all might have the biggest head of hair in fact. …and is highly intelligent.
Daniel Tzvetkoff, the disgraced Aussie online poker payment processor-turned Fed enforcement, is reportedly hidden away in an American safe house.
Tzvetkoff reportedly assisted US federal law enforcement in taking down three of the world's biggest online poker rooms on Friday:  PokerStars, Full Tilt Poker and UB.com.  The three companies are alleged to have used Tzvetkoff's Australian processing company to disguise online poker transactions through use of a few dozen nonexistent shell companies having names not associated with gambling. 
Already, Tzvetkoff is being called "The Rat of the Century".  The irony in all of this is that rumors surfaced that Full Tilt Poker had actually tipped off Feds that Tzvetkoff (already under investigation) entered the US to attend a conference.  Law enforcement immediately pounced upon the cocky Aussie, threw him behind bars, then suddenly released him following a "secret meeting" where Tzvetkoff is said to have provided the Feds with critical information. 
His whereabouts are unknown, reports Peter Mitchell of the Brisbane Times.
Just hours before the indictments were handed down, Gambling911.com featured a report on Tzvetkoff and his active cooperation with US law enforcement.   It referenced an article that appeared earlier in the day from Paul Toohey of the Courier-Mail.  Gambling911.com entitled its article "In Another Era, Daniel Tzvetkoff Would Have Been Whacked, Shot or Garroted", but that colorful quote came from Toohey himself. 
A former FBI agent confirmed Tzvetkoff's "rat" status to the Times.
''He's turned the corner, seen the light and is co-operating,'' said Harold Copus, after reviewing the details of the case.
It is believed Mr Tzvetkoff and his fiancee, Nicole Crisp, are in a safe house in New York.  This is believed to be standard procedure for high-value informants. 
- Jagajeet Chiba, Gambling911.com
Follow breaking headlines around the clock at Gambling911.com Twitter Here